Manager, Travel Experience (Night shift)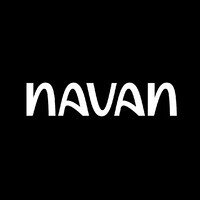 Navan
Indiranagar, Bengaluru, Karnataka, India
Posted on Thursday, June 29, 2023
Navan company is seeking a Manager of Travel Experience to join our growing team. Your responsibility is focussed on one marquee account which means that your role is a combination of people managing a team of travel consultants and farming the service relationship with the marquee customer. This role provides leadership and operational oversight of Travel Experience team to a dedicated customer account responding to customers.
What You'll Do:
Frontline manager to Travel Experience agents and Senior Travel Experience agents. You are responsible to coach, train, upskill and deliver great customer experience through well-developed travel agents.

Conduct regular 1:1 meetings and quarterly reviews with team members to monitor progress, set expectations, and coach and develop employee skills including the creation and tracking of career maps.

Provide performance feedback continually to encourage desired behaviours in line with corporate goals. Focus on skill competency, improving performance through the input of feedback and tracking the output of work.

Manage escalations that occur and own customer issues through to completion and drive agents to utilize their skills, finding the knowledge to drive travelers' questions to completion at first time they reach out to Navan.

Manage the relationship with the dedicated customer Travel Manager & Travel Specialist. They are your direct stakeholders which whom you need to collaborate with for a successful offline travel program. Monthly check-ins showing performance statistics, improvement plans and further development plans is part of your rhythm.

Develop processes to ensure recovery from the most common service issues.

Share best practices with team members to enhance the quality and efficiency of Customer Support and contribute to the Knowledge Base. Collaborate with your manager on the product / services requested by the dedicated customer and work internally on priority plans.

Work with the wider support team to deliver on weekly and monthly performance and behaviour metrics. Enabled to speak to actions that change behaviours from Travel Experience agents that drive better performance to meet goals.

Monitor Call Queues (ACD) and SLA's to ensure appropriate adherence and achievement of goals - report on weekly and monthly performance of the operation and, specifically, your team.

When problems arise, perform root cause analysis to develop permanent corrective actions to improve processes where needed. Sunshine (share) the mistakes with the dedicated customer and transparently highlight improvements you are going to implement.

Have deep knowledge of GDS (Sabre and/or Amadeus) to be able to assist agents, understand processes and travel nuances.

Knowledge of, and familiarity with, CRM applications (e.g. Salesforce, Twilio, and familiar with a internally build agent CRM systems)

Knowledge of, and familiarity with contact center applications (e.g. Calabrio, WorkDay, Workramp)

Screen for and interview new hires as we scale our support organisation

Provide input for the New Hire Training Program and ensure effective execution for modules delivered by Support.
What We're Looking For:
5+ years contact center / support experience at the manager level (own manager skills)

5+ years progressive leadership experience in a contact center / support environment (Agent -> Lead -> Supervisor, for example)

5+ years experience in travel with experience in Sabre

Customer-Centric: The customer is at the forefront of everything we do -- you must live and breathe customer support and promote high customer engagement through all interactions

Ability to build relationships and motivate people and teams

Proven mentor and motivator with a clear understanding of the support requirements, customer base, and challenges facing a fast-growing company.

Excellent organisational skills & interpersonal skills.

Excellent written and verbal communication skills, presentation and facilitation skills.

Ability to work independently and effectively as part of a team.

Business analytics, should be able to provide a data driven approach for operational challenges and strategies.

Flexibility to work non-traditional shifts (early mornings, late evenings and weekends), as we scale our support organization

Bachelors degree