Growth Marketing Writer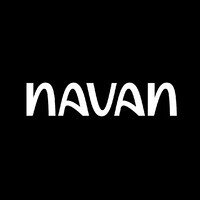 Navan
Marketing & Communications, Sales & Business Development
Tel Aviv-Yafo, Israel
Posted on Tuesday, August 1, 2023
As a Growth Marketing Writer at Navan, you will play a crucial role in shaping our brand's voice and messaging. You will be responsible for creating persuasive and engaging short-form content that drives user engagement, product adoption, and conversion. You'll work closely with our marketing, product, and design teams to develop content that resonates with our target audience and aligns with our brand strategy.
What You'll Do:
Content Creation: Develop high-impact ad scripts, product copy, email, and landing page copy that effectively communicates our value proposition, product features, and benefits.
Messaging Strategy: Collaborate with the marketing team to define and refine our brand messaging and positioning, ensuring consistency across all touchpoints.
Audience Understanding: Conduct research to understand our target audience, their pain points, and their preferences to create content that speaks to their needs and interests.
A/B Testing: Continuously test and optimize your copy to improve conversion rates and user engagement through A/B testing and data analysis.
Collaboration: Work closely with cross-functional teams, including designers, product managers, and marketers, to ensure the messaging aligns with the overall marketing and product strategy.
Brand Voice: Maintain and evolve our brand voice and tone guidelines, ensuring a consistent and authentic brand voice in all communications.
Copywriting Best Practices: Stay up-to-date with industry trends and copywriting best practices, and apply them to your work to drive better results.
What We're Looking For:
At least 2 years of proven experience in marketing/product writing with a strong portfolio showcasing your short-form content, such as ad scripts, product copy, and landing page copy.
Exceptional writing and editing skills, with a keen eye for detail.
Understanding of digital marketing principles and conversion optimization.
Proficiency in using content management systems and marketing tools.
Strong analytical skills to interpret data and optimize content.
Ability to work in a collaborative team environment and meet tight deadlines.
Creative thinking and a passion for crafting persuasive copy.
Native-level of English proficiency.