Workplace & Culture Specialist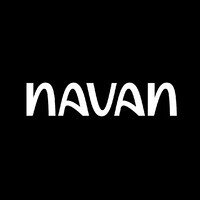 Navan
People & HR
Berlin, Germany
Posted on Monday, August 21, 2023
We are looking for an experienced Workplace & Culture Manager to oversee all building and workplace related activities.
You will play a key role in ensuring our office environment is as welcoming and engaging as possible. You will be responsible for curating a positive and inclusive workplace culture, managing office operations and budget, and coordinating internal company events that bring our team closer together.
We are looking for a detail-oriented individual with excellent communication, organization, project management, team, and customer service skills to help us take things to the next level. Leadership abilities and phenomenal efficiency can set you apart among our candidate pool - and is needed to be successful in this role. You will also act as a culture ambassador in our growing Berlin office.
Please note that the successful candidate will be required to work 5 days a week onsite at our Berlin office.
What You'll Do:
Culture Enhancement:

Propose and implement new initiatives to further enhance our inviting workplace culture (e.g., employee birthday surprises, recognition programs).
Assist with onboarding and offboarding by setting up/breaking down assigned desk space, partnering with IT to set up/retrieve equipment, and being the go-to resource for any questions

Cross-Functional Collaboration:

Work closely with various departments on projects related to office operations (e.g., coordinating activities for office moves, employee surveys).

Office Management:

Handle daily office tasks, including planning deliveries, ordering and organizing office supplies, and managing the office budget.
Ensure the upkeep, cleanliness, organization, and safety of the workplace environment

Event Coordination:

Plan, organize, and execute fun internal company events, such as team building activities, company parties, sport events, and lunch & learn sessions.

Safety and Compliance:

Act as the safety officer for our Headquarters and ensure compliance with corporate office laws and regulations.

Budget Responsibility:

Manage the office budget, including tracking expenses, and ensuring cost-effective operations.
What We're Looking For:
4+ years of experience in office management/hospitality management or relevant position, ideally in a fast-paced environment
You approach challenges with a proactive and solution-focused mindset.
You thrive on interacting with people and are passionate about cultivating and sustaining a hospitable, inviting, and warm office environment.
A team player, flexible, and professional
Knowledge of basic accounting and finance principles
Excellent verbal and written communication skills (English & German)
Excellent organizational and leadership skills
Ability to manage multiple projects and people