Engineering Support (Tier 3)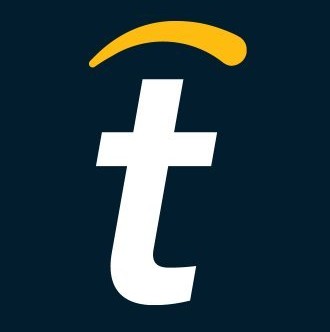 Tipalti
Customer Service
Tel Aviv District, Israel
Posted on Thursday, February 9, 2023
As a Technical Support Engineer, you will take ownership of technical escalations and serve as a focal point for all the Operation teams. You will also investigate highly technical and complex issues while working closely with the engineering teams.

you will be responsible for providing expert technical support to our customers and internal teams during complex projects related to integrations and migrations. You will have to be familiar with reading system logs, and have experience with JSON data structures.
You will be expected to take part in maintaining the trust of our customers and be required to consistently collaborate with our internal Operation teams to identify and handle a wide variety of complex use cases until resolution.
Responsibilities
Take ownership of technical escalations and serve as a focal point for all related teams.

Provide technical support for integrations and migrations projects, including troubleshooting and resolving complex technical issues.

Investigate and resolve technical issues related to ERP systems and their integrations with other systems.

Analyze system logs to identify the root cause of technical issues.

Collaborate with cross-functional teams, including engineering, product, and operations teams, to resolve customer problems efficiently.

Maintain internal documentation and performed knowledge-sharing with team members.
Requirements
2+ years experience in a Technical Support role or other related fields.

Proven experience with databases and high-level SQL queries (SSMS, MongoDB).

Excellent troubleshooting, problem-solving, and analytical skills.

Excellent written and verbal communication skills in English.

Ability to understand complex flows and work in collaboration with the R&D department

Familiarity with API (SOAP and REST), reading XML, and JSON files– Advantage

Familiarity with GraphQL and API clients such as PostMan - Advantage

Strong familiarity with enterprise resource planning (ERP) systems.

Ability to understand complex flows and work in collaboration with the R&D department.

Proven track record of successfully managing complex technical issues.

Working in shifts -

Night shifts will be done remotely

Multi-tasking, self-learning, highly motivated, and a team player!
#LI-LA1
Companies like Twitch, Twitter, GoDaddy, and Roblox entrust Tipalti to scale their business rapidly and dramatically reduce finance friction. Headquartered in San Mateo, California, we're a well-funded startup with a multi-billion dollar valuation.
But beyond the technology and impressive growth, Tipalti is fueled by a commitment to our customers. We work hard for our 98% customer retention rate built on trust and reliability. Tipalti means "We handled it," a mission our customers know we deliver consistently.
Around personal growth and wellness, Tipalti offers competitive benefits, a flexible workplace, career coaching, and an environment where you can thrive and be an impact player! Our culture ensures everyone checks their egos at the door and stands ready to reach success together. We also dedicate ourselves to diversity and equal opportunity for all.
Job Candidate Privacy Notice | Tipalti
www.tipalti.com/privacy/job-candidate-privacy-notice/