QA Automation Lead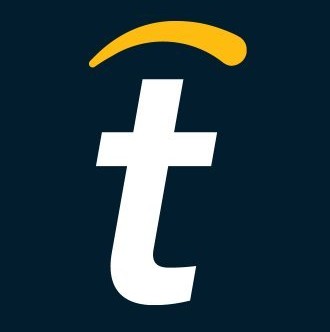 Tipalti
Quality Assurance
Tel Aviv District, Israel
Posted on Thursday, May 11, 2023
Tipalti is looking for a QA tech lead to lead our software quality across several teams
(including automation tests, manual tests, performance testing, and production testing) for our global payment automation platform.
Being a QA lead in Tipalti is about taking ownership over your group's quality from A to Z.
This includes activities like identifying and addressing quality gaps, improve testing processes, becoming a knowledge center for your domain,
and help in investigating challenging production issues.
You will also help hire and train new testers, making sure we have the best people that will allow us to grow and improve.

QA lead responsibilities:
You will be leading quality in the different teams (including automation tests, manual tests, performance, and production testing).
Help optimize our current work processes and improve them as well as introduce new ones where needed to ensure we improve over time.
Lead hiring processes for your relevant teams.
Mentor and perform 1 on 1s with the testers on your teams, providing guidance and training for other testers.
Become a knowledge center for your teams and their domain.
Responsible to provide feedback on roadmap changes and PRDs before they reach the relevant teams.
Thinking through potential design impacts on other teams in the company and applying production-first thinking.
You will know how to execute the flows of new features developed in the different teams.
Desired Skills & Experience:
5+ years' experience as a QA automation engineer (Web-oriented) - must
1+ Previous experience as a team lead or tech lead - must
JavaScript knowledge - must
Experience with Selenium web driver - must
Good understanding of web development basics (HTML, CSS, JS, HTTP)
Experience writing e2e automated tests, preferably using Cucumber Framework - an advantage
Experience with source control systems, preferably Git - an advantage
Experience with a relational database - an advantage
Self-motivated, detail-oriented and organized
Excellent problem solving and troubleshooting skills
Good oral and written communication skills in English



#LI-KM1

#LI-hybrid
Companies like Twitch, Twitter, GoDaddy, and Roblox entrust Tipalti to scale their business rapidly and dramatically reduce finance friction. Headquartered in San Mateo, California, we're a well-funded startup with a multi-billion dollar valuation.
But beyond the technology and impressive growth, Tipalti is fueled by a commitment to our customers. We work hard for our 98% customer retention rate built on trust and reliability. Tipalti means "We handled it," a mission our customers know we deliver consistently.
Around personal growth and wellness, Tipalti offers competitive benefits, a flexible workplace, career coaching, and an environment where you can thrive and be an impact player! Our culture ensures everyone checks their egos at the door and stands ready to reach success together. We also dedicate ourselves to diversity and equal opportunity for all.
Job Candidate Privacy Notice | Tipalti
www.tipalti.com/privacy/job-candidate-privacy-notice/