Data / Business Intelligence Engineer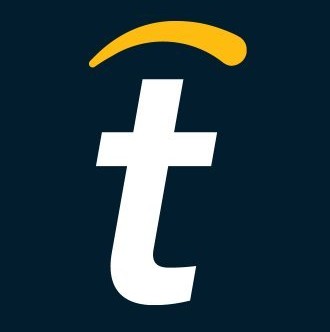 Tipalti
Operations, Data Science
Tbilisi, Georgia
Posted on Tuesday, May 23, 2023
Data / Business Intelligence Engineer
As a Data/Business Intelligence Engineer, you will have the opportunity to take ownership of meaningful, big-picture analytics projects and make an impact to the business.
Who are Tipalti
Tipalti is one of the most exciting fintechs in the world, our Series F funding raising $270 million - valuing us at over $8.3 billion. We are on a journey to transform financial operations for high velocity organizations to rival those of the Fortune 5000.
You will be responsible for :
Determine the right analytical approaches to solve key business problems.
Create reports, dashboards, ad hoc requests, forecasts, etc. utilizing our data warehouse and other sources of data.
Translate complex data into actionable insights, identify areas of optimization and growth.
Summarize your findings and prepare visualizations of data in order to explain and persuade and provide recommendations to key stakeholders.
Effectively collaborate with product managers, data engineering, product analytics, marketers and sales teams across the organization. Be a major part of the self-service BI project.
Create compelling, clear, and powerful visualizations of our data that help us extract key insights.
Use data to understand business patterns, trends & communicate to stakeholders.
Develop solutions that will help move the business forward and enable better decisions to be made in less time.
Develop KPI and company dashboards using SQL / Power BI
Create ELT/Streaming processes and SQL queries to bring data to/from the data warehouse and other data sources.
Establish scalable, efficient, automated processes for large-scale data analyses.
Support the development of performance dashboards & data sets that will generate the right insight.
Work with business owners and partners to build data sets that answer their specific business questions.
Collaborates with analytics and business teams to improve data models that feed business intelligence tools, increasing data accessibility and fostering data-driven decision-making across the organization.
Works closely with all business units and engineering teams to develop a strategy for long-term data platform architecture.
Own the data lake pipelines, maintenance, improvements and schema.
Work with documentation.
About You
Your background includes:

Data Engineer experience or in a similar role (BI developer)
Direct experience with SQL (No-SQL is a plus), data modeling, data warehouses, DWH methodologies, and building ELT/ETL pipelines
Daily interaction with Power BI (data visualization tools)
High-level proficiency in SQL
Working at least in one of the big data environments: Snowflake, Vertica, Hadoop, Redshift etc



Your skills include:

Strong Data visualization and storytelling skills.
Presentation and communication skills.
Ability to work on multiple projects simultaneously.
A passion for analytics and strong analytical skills
Team player
A self-starter attitude with an enthusiasm to work in a fast-paced, team-oriented, start-up environment.
BS or MS degree in Computer Science or a related technical field.
As an advantage:
Working with DBT- big advantage
Python / Java development experience (writing scripts in Python / Java ("Code oriented" data engineer) )- advantage
Working with Airflow - advantage
Experience in implementing Self-service BI in sales/marketing, product operations - big advantage.
Experience implementing embedded analytics (customer facing dashboards) - advantage.
Unique Aspects of this Role
Schedule:

Normal workweek business hours within geographic location and time zone.
Requires flexibility to coordinate schedules across time zones with internal teams and external customers and contacts.
Physical aspects:

Position is located onsite/in-office three days per week.
Tipalti is posting this job opening for and on behalf of SDS (Cyprus) Limited and/or SDS Tbilisi Limited, LLC (both are hereinafter referred to as "SDS"). Any potential employment and/or consulting arrangements entered into, as it relates to this job opening, will be between you and SDS. Tipalti shall not be held responsible for the information and contents contained in this job posting, or for any issues arising out of or related to this job posting.
Companies like Twitch, Twitter, GoDaddy, and Roblox entrust Tipalti to scale their business rapidly and dramatically reduce finance friction. Headquartered in San Mateo, California, we're a well-funded startup with a multi-billion dollar valuation.
But beyond the technology and impressive growth, Tipalti is fueled by a commitment to our customers. We work hard for our 98% customer retention rate built on trust and reliability. Tipalti means "We handled it," a mission our customers know we deliver consistently.
Around personal growth and wellness, Tipalti offers competitive benefits, a flexible workplace, career coaching, and an environment where you can thrive and be an impact player! Our culture ensures everyone checks their egos at the door and stands ready to reach success together. We also dedicate ourselves to diversity and equal opportunity for all.
Job Candidate Privacy Notice | Tipalti
www.tipalti.com/privacy/job-candidate-privacy-notice/