Web Analytics and Tag Manager Specialist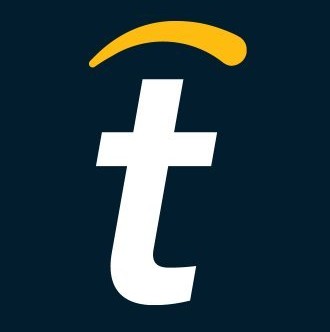 Tipalti
Data Science
Tbilisi, Georgia
Posted on Tuesday, August 8, 2023
Web Analytics and Tag Manager
We are looking for an experienced GRC Manager to lead the GRC domain reporting to Tipalti's CISO!
Who are Tipalti
Tipalti is one of the most exciting fintechs in the world, our Series F funding raising $270 million - valuing us at over $8.3 billion. We are on a journey to transform financial operations for high velocity organizations to rival those of the Fortune 5000.
You will be responsible for assessing and documenting Tipalti compliance and risk posture as they relate to its information assets, you will be liaison on the privacy domain between various business and technology units.
What Will you do?
Developing and implementing compliance programs to ensure the organization is meeting its legal and regulatory obligations.
Ensuring that the organization's policies and procedures are up-to-date and aligned with industry standards and best practices.
Developing and delivering training programs to ensure that employees understand their compliance responsibilities.
Collaborating with internal and external stakeholders to ensure that compliance and risk management initiatives are integrated across the organization.
Conducting regular audits and assessments to ensure that the organization is in compliance with applicable laws and regulations.
Monitoring and reporting on compliance and risk management activities to the CISO.
Staying up-to-date with changes in laws and regulations that could impact the organization's compliance obligations
Define and measure KPIs and metrics for risk and compliance to ensure that controls are adequate and effective
Mature and oversee the vendor assessment and risk management of 3rd parties
Develop standards, processes, and documentation to improve privacy and security practices
About You:
Extensive cyber security / GRC consultant or CISO positions
Leading teams experience
Deep knowledge of industry regulations and compliance, such as: ISO27001, SOC2, GDPR, CCPA, NYDFS etc.
Experience with Cyber vendors assessments
Experience auditing cloud environments
Experience with risk assessments methodologies
Experience working with regulators and auditors
Work on multiple projects simultaneously
Project management skills
Self-driven and fast learner with a can-do approach
Passionate about people & your occupation
Excellent verbal and written communication skills
As advantage:
Information security and\or privacy certificates from industry leading organizations (e.g., CISSP, CISM, CISA, CPDSE,) - an advantage.
Experience working with GRC tools
Tipalti is posting this job opening for and on behalf of SDS (Cyprus) Limited and/or SDS Tbilisi Limited, LLC (both are hereinafter referred to as "SDS"). Any potential employment and/or consulting arrangements entered into, as it relates to this job opening, will be between you and SDS. Tipalti shall not be held responsible for the information and contents contained in this job posting, or for any issues arising out of or related to this job posting.
Companies like Twitch, Twitter, GoDaddy, and Roblox entrust Tipalti to scale their business rapidly and dramatically reduce finance friction. Headquartered in San Mateo, California, we're a well-funded startup with a multi-billion dollar valuation.
But beyond the technology and impressive growth, Tipalti is fueled by a commitment to our customers. We work hard for our 98% customer retention rate built on trust and reliability. Tipalti means "We handled it," a mission our customers know we deliver consistently.
Around personal growth and wellness, Tipalti offers competitive benefits, a flexible workplace, career coaching, and an environment where you can thrive and be an impact player! Our culture ensures everyone checks their egos at the door and stands ready to reach success together. We also dedicate ourselves to diversity and equal opportunity for all.
Job Candidate Privacy Notice | Tipalti
www.tipalti.com/privacy/job-candidate-privacy-notice/