Senior Accountant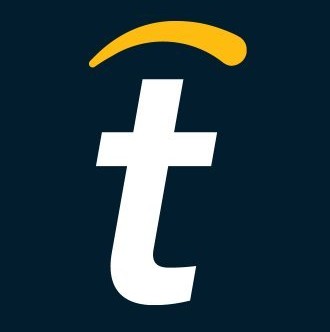 Tipalti
Accounting & Finance
Plano, TX, USA
Posted on Tuesday, September 19, 2023
We are looking for an experienced Senior Accountant to oversee the general accounting operations by controlling and verifying our financial transactions.
Senior Accountant responsibilities include reconciling account balances and bank statements, preparing financial statements, maintaining general ledger, preparing month-end close procedures, and implementing software to automate the accounting process. A successful Senior Accountant combines excellent analytical skills with a thorough knowledge of accounting principles to analyze financial reports and forecasts.
This role is a hybrid position and requires you to be in office Monday, Tuesday, and Thursday.
Responsibilities:
Conduct monthly and quarterly balance sheet account reconciliations to ensure accurate reporting and ledger maintenance.
Maintain subsidiary accounts by verifying, allocating, posting, and reconciling transactions and resolving discrepancies.
Summarize financial activities by analyzing transactions and preparing balance sheet, profit and loss, and other statements.
Book the payroll, bank, stock compensation and ASC 842 lease journal entries and complete the related reconciliations.
Prepare intercompany transfer pricing billings, journal entries and complete the related
Prepare internal cost allocation.
Prepare monthly and quarterly entity and consolidated financial statements.
Assist with any accounting system implementations/ accounting transformation projects to automate the accounting process.
Conduct monthly and quarterly balance sheet and P&L flux analysis.
Work closely with the FP&A team on analyzing expenses and assist with their questions.
Prepare account analysis to support the annual audit.
Liaise with the Accounting Manager to improve financial procedures.
Develop and document business processes and accounting policies to maintain and strengthen internal controls.
Qualifications
In-depth understanding of Generally Accepted Accounting Principles (GAAP)
Bachelor's degree in accounting or finance. CPA preferred
4+ years' experience in financial services, Fintech, and/or SAAS industries are strongly preferred
Experience working with international operations, multiple legal entities, and intercompany transactions
Hands on experience with general ledger and month-end/year-end close process
Experience with financial reporting requirements
Strong organizational skills, with the ability to manage multiple tasks and meet deadlines
Excellent communication skills, both written and verbal, with the ability to effectively communicate financial concepts
Advanced MS Excel skills including Vlookups, pivot tables, if functions, etc.
Financial software: NetSuite preferred
#LI-JL1
Companies like Twitch, Twitter, GoDaddy, and Roblox entrust Tipalti to scale their business rapidly and dramatically reduce finance friction. Headquartered in San Mateo, California, we're a well-funded startup with a multi-billion dollar valuation.
But beyond the technology and impressive growth, Tipalti is fueled by a commitment to our customers. We work hard for our 98% customer retention rate built on trust and reliability. Tipalti means "We handled it," a mission our customers know we deliver consistently.
Around personal growth and wellness, Tipalti offers competitive benefits, a flexible workplace, career coaching, and an environment where you can thrive and be an impact player! Our culture ensures everyone checks their egos at the door and stands ready to reach success together. We also dedicate ourselves to diversity and equal opportunity for all.
Job Candidate Privacy Notice | Tipalti
www.tipalti.com/privacy/job-candidate-privacy-notice/