BI Developer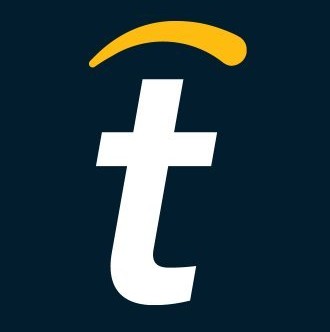 Tipalti
Software Engineering
Tel Aviv District, Israel
Posted on Sunday, October 1, 2023
As a BI Developer, you will have the opportunity to take ownership of meaningful, big-picture analytics projects and make an impact on the business.
Create compelling, clear, and powerful visualizations of our data that help us extract key insights.
Use data to understand business patterns , trends & communicate with stakeholders.
Develop solutions that will help move the business forward and enable better decisions to be made in less time.
Develop KPI and company dashboards using SQL / Big data tools and visualize it!
Objectives:
Determine the right analytical approaches to solve key business problems
Create reports, dashboards, ad hoc requests, forecasts, etc. utilizing our data warehouse and other sources of data
Translate complex data into actionable insights, identify areas of optimization and growth
Summarize findings and create data visualizations to explain, persuade, and provide recommendations to stakeholders.
Effectively collaborate with product managers, data engineering , product analytics, marketers and sales teams across the organization
Be a major part of the self-service BI project
REQUIREMENTS:
3+ years experience in a technical role as a BI Developer
A self-learning, self-starter attitude with an enthusiasm to work in a fast-paced, team-oriented start-up environment
Strong Data visualization and storytelling skills:

daily interaction with data visualization tools (PowerBI)
presentation and communication skills

Solid data extraction and manipulation skills in SQL
Experience from an online-tech company
A passion for analytics and strong analytical skills
Working with DWH / data engineering and continuous deployment
Engaging with multiple stakeholders in various domains
Advantages:
Experience in implementing Self-service BI in sales/marketing, product operations
Experience implementing embedded analytics (customer facing dashboards)
Bachelor/Master's Degree in a related field
Python experience, familiarity with DBT, Snowflakeֿֿֿֿ

#LI-MT2
#LI-hybridֿ
Companies like Twitch, Twitter, GoDaddy, and Roblox entrust Tipalti to scale their business rapidly and dramatically reduce finance friction. Headquartered in San Mateo, California, we're a well-funded startup with a multi-billion dollar valuation.
But beyond the technology and impressive growth, Tipalti is fueled by a commitment to our customers. We work hard for our 98% customer retention rate built on trust and reliability. Tipalti means "We handled it," a mission our customers know we deliver consistently.
Around personal growth and wellness, Tipalti offers competitive benefits, a flexible workplace, career coaching, and an environment where you can thrive and be an impact player! Our culture ensures everyone checks their egos at the door and stands ready to reach success together. We also dedicate ourselves to diversity and equal opportunity for all.
Job Candidate Privacy Notice | Tipalti
www.tipalti.com/privacy/job-candidate-privacy-notice/