Director of Product Security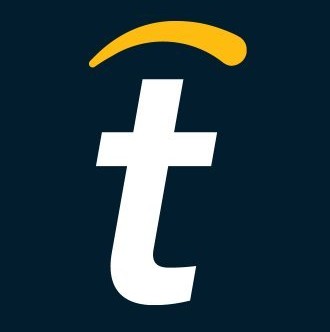 Tipalti
Product
Tel Aviv District, Israel
Posted on Sunday, October 1, 2023
We are looking for a Head of Application Security to establish and manage our information and cyber security team. You will be responsible for the application security and software security. Partnered with R&D, DevOps, and in charge of securing payments code and products for high-profile clients in a leading company.
Job description
Application threat modeling

Work closely with Product, R&D, and DevOps teams to define high-level and detailed security requirements for various features.

Build, maintain, and improve AppSec processes & tools.

Work with R&D teams to review code for security vulnerabilities (manual and automated)

Perform periodic application level penetration tests on major features and versions.

Evaluate the security posture of various 3rd party tools, libraries, and vendors from an application security perspective.

Drive and track the progress of security bug resolution with R&D and DevOps teams.

Work on RFP and audit responses as needed
Preferred Qualifications
Manage an application security team - 3 +years experience

4+ years of experience in the hands-on application security field including Threat modeling & SDLC process.

Holds Cissp \ Cism \ OSCP \ OSWA certification - Advantage

Offensive application experience -

Advantage

Deep knowledge of common application level vulnerabilities and mitigation (OWASP top 10, SANS 25, etc).

Strong manual code review skills in Java script node.js and C#

Good knowledge of secure coding best practices and the ability to guide R&D teams on how to write secure code.

Experience with SAST tools

Familiarity with Docker containers, Kubernetes, etc

Excellent verbal/written communication and data presentation skills, including experience communicating with both business and technical teams.

Self-motivated work well independently and with others
#LI-IG1
#LI-hybrid
Companies like Twitch, Twitter, GoDaddy, and Roblox entrust Tipalti to scale their business rapidly and dramatically reduce finance friction. Headquartered in San Mateo, California, we're a well-funded startup with a multi-billion dollar valuation.
But beyond the technology and impressive growth, Tipalti is fueled by a commitment to our customers. We work hard for our 98% customer retention rate built on trust and reliability. Tipalti means "We handled it," a mission our customers know we deliver consistently.
Around personal growth and wellness, Tipalti offers competitive benefits, a flexible workplace, career coaching, and an environment where you can thrive and be an impact player! Our culture ensures everyone checks their egos at the door and stands ready to reach success together. We also dedicate ourselves to diversity and equal opportunity for all.
Job Candidate Privacy Notice | Tipalti
www.tipalti.com/privacy/job-candidate-privacy-notice/