Alliance Manager, ERP Partner - Quickbooks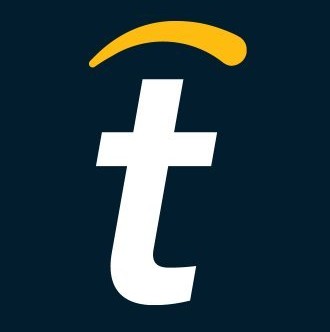 Tipalti
Vancouver, BC, Canada
Posted on Wednesday, October 4, 2023
We have a lot to be proud of at Tipalti. We are a company that has redefined the way businesses manage their financial operations. In a world where financial complexity is increasing at an unprecedented rate, Tipalti offers a beacon of simplicity and efficiency. As a leader in the FinTech industry we are not just a company; we are a catalyst for change in the financial landscape, and a place where individuals can truly thrive in their careers.
At Tipalti our teams are given the freedom to dream, experiment and create solutions that make a real impact on the financial world. We bring together talented, dedicated, and knowledgeable colleagues from diverse backgrounds to deliver top-notch client service in a highly collaborative work environment. Tipalti's culture fosters teamwork, open communication, and the exchange of diverse perspectives. We value everyone's unique talents and encourage a spirit of inclusivity and provide our employees with continuous leaning opportunities, mentorship programs and a clear path for career advancement. Being a part of Tipalti means you aren't just working for a company; you are a part of a community of innovators, dreamers, and change-makers. The future of finance is bright, and the opportunities are limitless. Together, we can redefine the financial world.
Position Summary
As we continue to build our world-class Alliances & Business Development team within our organization Tipalti is looking for an Alliance Manager who can help us achieve our goals to contribute to the program's growth.
The Alliance Manager will be in tune with the key players in our ecosystem (such as partners who provide consulting services and support ERP platforms like Quickbooks) and have a passion for the financial technology space. Through grit, attention to detail, focus, strategic thinking, analytical skills, and a can-do attitude, you will help build our Partner Program to support Tipalti's aggressive growth goals.

As a Alliance Manager – ERP Partners (Quickbooks) your key accountabilities will involve:
Owns relations with Quickbooks.
Build multi-level relationships within assigned partners including executive, marketing, sales, and sales support.
Identify and produce high-quality leads through constant engagements with partners including office visits, sales team training/coaching, marketing strategies, & trade shows.
Coordinate with internal resources to accomplish enablement efforts to launch partners and on-going to keep partners engaged with Tipalti.
Identify opportunities for new alliances and partnerships to expand Tipalti's reach, maintaining a solid pipeline of new potential partners.
Create and deliver compelling presentations to potential partners.
Join networking groups and attend events.
Develop and enable a joint go-to-market message with strategic partners.
Work closely with the entire field and internal sales teams, pre-sales engineers, and marketing to grow new and incremental revenue.
Give clear and concise feedback to internal stakeholders on partner programs, product compatibility, and ecosystem viability.
Effectively communicating to management through Salesforce updates, emails, and other means.
Collaborate with Marketing, Sales, Operations, Product, Legal and Compliance teams to deliver the best solution based on Tipalti and our partner's needs.
As Commercial Account Executive your experience and qualifications will include:


3+ Years working and partnering within a large ERP ecosystem. Strong preference for Quickbooks experience.
6+ Years in SaaS-based Technologies.
A proven track record in scaling and growing a new and existing partner ecosystems.
Solid attention to detail.
Experience working in the ERP / accounting / financial management / financial ops domain and working with FinTech a plus.
Builder mindset, comfortable sharing ideas, trying new approaches and is focused on achieving team and company short and long term goals.
Doesn't make excuses, pushes through adversity to hit numbers.
Brings an existing network of relationships across target alliance partners.
Strong ability to drive execution of strategic initiatives and tactics.
Experience developing, negotiating and closing partner deals.
Ability to sell people and partners on the vision and mission of Tipalti and of our partner program - get them emotionally and economically invested in the relationship.
Travel on a monthly basis, when safe to do so, will be 25% - 40%.
A track record of working in a fast-paced environment, setting your own demanding expectations, inspiring and supporting your teammates and exceeding those expectations.
Ability to understand and demonstrate Tipalti's products as well as to interact with product, marketing, sales, and operational teams and executives through a variety of channels.
Assertive, Passionate, Persuasive, Positive, Consultative, loves to compete and win.
Bachelor Degree or equivalent experience required.
What we have to offer:
Competitive salary plus company shares.
Matching RRSP.
Extended benefits, Employee Assistance Program, life insurance, AD&D, LTD.
3 weeks of paid vacation.
Foodee lunch program for days you are in the office.
We get together often for company-wide social events.
Conveniently located close to transit.
Parking expenses covered, 1 time per week.
Cell phone stipend.
Internet stipend.
Please include a resume in your application. Thank you for your interest in this position. We are an inclusive, equal opportunity employer. For more information about this and other roles Tipalti has to offer check out our careers page: https://tipalti.com/careers/#jobs
#LI-KR2
Anticipated base pay rate for this position: $125,000 - $140,000
Variable (commission or bonus) pay rate will be paid in addition to base salary noted above
Companies like Twitch, Twitter, GoDaddy, and Roblox entrust Tipalti to scale their business rapidly and dramatically reduce finance friction. Headquartered in San Mateo, California, we're a well-funded startup with a multi-billion dollar valuation.
But beyond the technology and impressive growth, Tipalti is fueled by a commitment to our customers. We work hard for our 98% customer retention rate built on trust and reliability. Tipalti means "We handled it," a mission our customers know we deliver consistently.
Around personal growth and wellness, Tipalti offers competitive benefits, a flexible workplace, career coaching, and an environment where you can thrive and be an impact player! Our culture ensures everyone checks their egos at the door and stands ready to reach success together. We also dedicate ourselves to diversity and equal opportunity for all.
Job Candidate Privacy Notice | Tipalti
www.tipalti.com/privacy/job-candidate-privacy-notice/