Associate Implementation Manager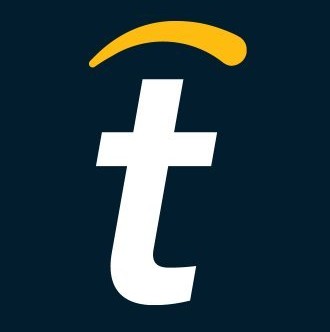 Tipalti
Administration
Plano, TX, USA
Posted on Friday, October 20, 2023
We have a lot to be proud of at Tipalti. We are a company that has redefined the way businesses manage their financial operations. In a world where financial complexity is increasing at an unprecedented rate, Tipalti offers a beacon of simplicity and efficiency. As a leader in the FinTech industry we are not just a company; we are a catalyst for change in the financial landscape, and a place where individuals can truly thrive in their careers.
At Tipalti our teams are given the freedom to dream, experiment and create solutions that make a real impact on the financial world. We bring together talented, dedicated, and knowledgeable colleagues from diverse backgrounds to deliver top-notch client service in a highly collaborative work environment. Tipalti's culture fosters teamwork, open communication, and the exchange of diverse perspectives. We value everyone's unique talents and encourage a spirit of inclusivity and provide our employees with continuous learning opportunities, mentorship programs and a clear path for career advancement. Being a part of Tipalti means you aren't just working for a company; you are a part of a community of innovators, dreamers, and change-makers. The future of finance is bright, and the opportunities are limitless. Together, we can redefine the financial world.
Position Summary
As an Associate Implementation Manager, you will be leading implementation projects with customers of Tipalti's rapidly growing SaaS based Accounts Payable automation solution and global payments solution. You need to be well-organized, have technical understanding of SaaS systems and payment systems, open and willing to communicate with customers. The ideal candidate is self-motivated, proactive in understanding customer needs, and experienced in moving customers through the implementation phases of complex SaaS systems.
This is a hybrid position and requires you to be in office Monday, Tuesday and Thursday.
Core Responsibilities:
Responsible for leading implementation projects with customers of Tipalti's rapidly growing SaaS based Accounts Payable automation solution.

Offer world-class service to our customers.

Be committed to customer success and serve as the customer's advocate within Tipalti.

Work with internal/external customer teams to assess business and implementation risks, guide the technical integration process, assist with technical problem solving, and manage internal resources to resolve various customer issues.

Use your technical skills in web applications (e.g. HTML/CSS, iframe, etc) and web services API's (e.g. SOAP, REST, etc.) to integrate our products and help in resolution of customer issues.

Coordinate project timelines, tasks, and development efforts with both the internal engineering team and customer teams to manage implementation projects and ensure we keep customers on plan and on schedule.

Help improve internal processes and systems for more efficient customer interactions.

Develop repeatable and scalable processes to improve project quality and delivery

Share product feedback with Product and Engineering teams to help improve the product.

Contribute to the internal knowledge base so you can share lessons learned with other resources.
Requirements:
B.S. in Computer Science, Information Systems or related field.

2+ years of hands-on implementation experience with SaaS applications.

Hands-on experience with implementing and/or integrating with ERP applications such as NetSuite, QuickBooks, Intacct, etc. with focus on Accounts Payable functionality (procure to pay).

Proven ability to read, debug, and understand web applications (HTML, CSS, JavaScript, API calls, etc.).

Relevant account and customer management experience.

Strong analytical, creative thinking and problem solving skills.

Excellent communication, project management and multi-tasking skills.

Detail-oriented and well organized.

Ability to work in a fast-paced, deadline-driven start-up environment.

Passionate about customer service and helping others.
#LI-JL1
Companies like Twitch, Twitter, GoDaddy, and Roblox entrust Tipalti to scale their business rapidly and dramatically reduce finance friction. Headquartered in San Mateo, California, we're a well-funded startup with a multi-billion dollar valuation.
But beyond the technology and impressive growth, Tipalti is fueled by a commitment to our customers. We work hard for our 98% customer retention rate built on trust and reliability. Tipalti means "We handled it," a mission our customers know we deliver consistently.
Around personal growth and wellness, Tipalti offers competitive benefits, a flexible workplace, career coaching, and an environment where you can thrive and be an impact player! Our culture ensures everyone checks their egos at the door and stands ready to reach success together. We also dedicate ourselves to diversity and equal opportunity for all.
Job Candidate Privacy Notice | Tipalti
www.tipalti.com/privacy/job-candidate-privacy-notice/