Customer Adoption Manager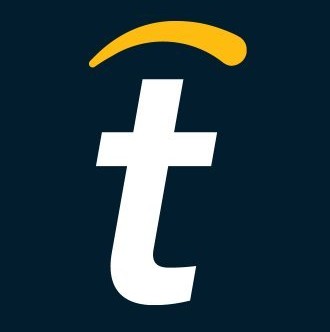 Tipalti
Customer Service
Vancouver, BC, Canada
Posted on Tuesday, October 24, 2023
We have a lot to be proud of at Tipalti. We are a company that has redefined the way businesses manage their financial operations. In a world where financial complexity is increasing at an unprecedented rate, Tipalti offers a beacon of simplicity and efficiency. As a leader in the FinTech industry we are not just a company; we are a catalyst for change in the financial landscape, and a place where individuals can truly thrive in their careers.
At Tipalti our teams are given the freedom to dream, experiment and create solutions that make a real impact on the financial world. We bring together talented, dedicated, and knowledgeable colleagues from diverse backgrounds to deliver top-notch client service in a highly collaborative work environment. Tipalti's culture fosters teamwork, open communication, and the exchange of diverse perspectives. We value everyone's unique talents and encourage a spirit of inclusivity and provide our employees with continuous learning opportunities, mentorship programs and a clear path for career advancement. Being a part of Tipalti means you aren't just working for a company; you are a part of a community of innovators, dreamers, and change-makers. The future of finance is bright, and the opportunities are limitless. Together, we can redefine the financial world.
Position Summary
Tipalti's Customer Success Team is responsible for driving all aspects of the customer journey post-sales, including adoption, retention, health, and growth. We maintain a deep understanding of account-specific requirements and are champions for our customers, enhancing both their experience and success.
As a Customer Adoption Manager at Tipalti, you will be mostly focused on the Go Live initial phase and will be working closely with customers. You will ensure customers are gaining value from Tipalti's product from day one and scaling adoption at the required and expected pace - Maximum performance at minimum adoption time. You will be responsible to increase customers' usage, deliver and operationalize adoption, and ensure customers are having a positive experience with Tipalti's product and can already sense the value it will provide their business.
You will be working closely with different stakeholders, such as Implementation Managers, Customer Success Managers, and Sales Experts, to drive the overall adoption and company revenue. We are looking for a Customer Adoption Manager with experience in planning, designing, and optimizing customers' adoption experiences. Candidates should be customer-facing oriented, data-driven, and familiar with forecasting and with building successful execution plans.
This is a hybrid position and requires you to be in office Monday, Tuesday and Thursday.
Responsibilities:
Gather complex requirements and work with a team to design and deliver a consultative solution/adoption plan to drive client usage optimization.
Work closely with Sales, Sales Experts, Solutions Consultants, Implementation, Support, Product and Marketing to proactively collect, receive, share and action on feedback to drive collaboration and adoption.
Analyze data and identify business performance improvement opportunities and effectively communicate findings.
Build successful working relationships with customers.
Build and deliver value-driven customer presentations.
Identify key revenue levers and cost drivers to core business processes, seek solutions to reduce costs, increase revenue, and improve profitability.
Requirements:
2+ years of experience in Customer Success, Project Management, or Account Management roles, preferably in the SaaS space.
Prior experience excelling in a fast-paced startup or tech environment.
Strong interpersonal skills and demonstrated ability to build trust, communicate effectively, present and influence at all levels of the organization.
Empathetic, positive attitude with a desire to help our customers reach their goals.
Experience with reporting and analyzing data, as well as delivering action plans against these results.
Experience working with a cross-functional and geographically dispersed team and customer base.
Proactive, agile, curious-minded, and organized team player with innovative ideas to inspire customer engagement, loyalty, and adoption.
ERP, accounts payable, and fintech experience is a plus.
Zendesk, Salesforce, and CSM tools (Churnzero, Gainsight, Totango) experience is a plus.
Bachelor's Degree or equivalent experience.
Office attendance is required for 3 working days per week (Mondays, Tuesdays, Thursdays).
#LI-JL1
Companies like Twitch, Twitter, GoDaddy, and Roblox entrust Tipalti to scale their business rapidly and dramatically reduce finance friction. Headquartered in San Mateo, California, we're a well-funded startup with a multi-billion dollar valuation.
But beyond the technology and impressive growth, Tipalti is fueled by a commitment to our customers. We work hard for our 98% customer retention rate built on trust and reliability. Tipalti means "We handled it," a mission our customers know we deliver consistently.
Around personal growth and wellness, Tipalti offers competitive benefits, a flexible workplace, career coaching, and an environment where you can thrive and be an impact player! Our culture ensures everyone checks their egos at the door and stands ready to reach success together. We also dedicate ourselves to diversity and equal opportunity for all.
Job Candidate Privacy Notice | Tipalti
www.tipalti.com/privacy/job-candidate-privacy-notice/