Georgia - Junior Full Stack Developer (GPP Product)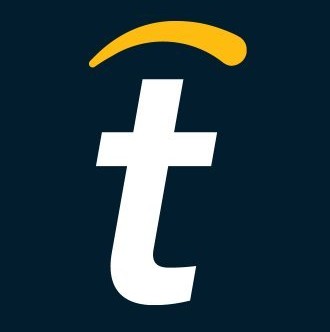 Tipalti
Software Engineering, Product
Tbilisi, Georgia
Posted on Tuesday, October 24, 2023
Junior full stack developer
We looking for a talented Full Stack Developer to join the Tipalti Team (GPP Product).
GPP is one of Tipalti's core products - the group is responsible for creating an innovative offer to our customers, that includes mobile onboarding for the customer's partners, providing a modern API, and creating a cutting edge solution. The GPP group is focused on our GPP payers. These types of customers are performing mass payments to different partners, and they use Tipalti to do so.
The GPP group works closely with other groups such as payments and platform, and also with different stakeholders in the company (operations, sales, solution consultants and more).
Who are Tipalti
Tipalti is one of the most exciting fintechs in the world, our Series F funding raising $270 million - valuing us at over $8.3 billion. We are on a journey to transform financial operations for high velocity organizations to rival those of the Fortune 5000.
You will be responsible for:
You will be building new features in our core product, creating true impact and owning your team's deliverables from planning stages to production.
Define, code, test, improve and maintain complex services to power completely new functionalities to help our customers.
Build reliable, well-designed and well-tested systems.
Collaborate with fellow engineers and other functions in person and remotely.
Our key strength is our people - you will bring your passion and enthusiasm to create an inclusive, collaborative, fun culture and help the team grow being a part of it.
Our team regularly refines our methods of work, tools, and technologies. We value independence, natural curiosity, ownership, and the desire for constant improvement.
About You:
Experience in a software development role
Experience with a major web development stack: C#/Java, Vue/Angular/React/.
Strong verbal and written communication skills in English - a must
Experience in breaking a monolith into microservices, .net framework, .net core - a major advantage
Experience working in agile methodology (scrum/kanban)
Experience with microservices architectures and message broker tools - a major advantage
Strong knowledge in software design and passion for creating high-standard code
Being able to communicate excellently with peers and colleagues
Articulate very well and being able to explain complex things in a simple way.
Pleasant to work and talk with.
Tipalti is posting this job opening for and on behalf of SDS (Cyprus) Limited and/or SDS Tbilisi Limited, LLC (both are hereinafter referred to as "SDS"). Any potential employment and/or consulting arrangements entered into, as it relates to this job opening, will be between you and SDS. Tipalti shall not be held responsible for the information and contents contained in this job posting, or for any issues arising out of or related to this job posting.
Companies like Twitch, Twitter, GoDaddy, and Roblox entrust Tipalti to scale their business rapidly and dramatically reduce finance friction. Headquartered in San Mateo, California, we're a well-funded startup with a multi-billion dollar valuation.
But beyond the technology and impressive growth, Tipalti is fueled by a commitment to our customers. We work hard for our 98% customer retention rate built on trust and reliability. Tipalti means "We handled it," a mission our customers know we deliver consistently.
Around personal growth and wellness, Tipalti offers competitive benefits, a flexible workplace, career coaching, and an environment where you can thrive and be an impact player! Our culture ensures everyone checks their egos at the door and stands ready to reach success together. We also dedicate ourselves to diversity and equal opportunity for all.
Job Candidate Privacy Notice | Tipalti
www.tipalti.com/privacy/job-candidate-privacy-notice/