IT Helpdesk Technical Support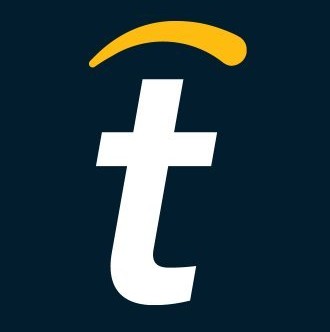 Tipalti
IT, Customer Service
Tel Aviv District, Israel
Posted on Wednesday, October 25, 2023
The IT Helpdesk Technical Support provides frontline hardware and software technical assistance to our employees. If you're looking to be part of a fast-growing fintech company, then join our team and play a significate role in the company's growth.
Responsibilities:
Primary responsibility is user support and service. respond to help desk calls, online submittals, walk-ins, and emails in a timely manner. Document help desk resolutions and follow up with users to ensure the resolution is satisfactory.
Assist staff with hardware problems including, laptops, printers, projectors, peripherals &, etc.
Assist users with account logins, password resets, VPN connections, FW permissions, server access, certificates & more.
Perform hardware and software installations, configurations, and updates as needed. Servers and Apps updates and maintenance.
Requirements:
At least 3 years of proven experience as a helpdesk technician or other customer support role.
At least 1 year of proven experience with cloud Workspaces (Google workspace, 365 administrations, AWS, Azure, SharePoint, etc.).
At least 1 year of proven experience with management, operation, and maintenance of cyber protection products (FW, AV, etc.).
Extensive knowledge & experience in installation and distribution of Microsoft OS, AD management, GPO, and PowerShell, etc
Knowledge and experience with networking, Switches, VLANs, APs, etc.
Enthusiastic and Open-minded learning new stuff.
Very good English skills.
Technical knowledge & Skills to be able to communicate effectively to understand the problem and explain its solution.
Must be customer-oriented, cool-tempered, patient, and have excellent communication skills.
Self-ability to diagnose, deal and resolve basic technical issues.
An advantage: Familiarity with MacOS, Linux, VmWare, PaloAlto, JumpCloud, XDR, AD Audit.
#LI-IG1
#LI-hybrid
Companies like Twitch, Twitter, GoDaddy, and Roblox entrust Tipalti to scale their business rapidly and dramatically reduce finance friction. Headquartered in San Mateo, California, we're a well-funded startup with a multi-billion dollar valuation.
But beyond the technology and impressive growth, Tipalti is fueled by a commitment to our customers. We work hard for our 98% customer retention rate built on trust and reliability. Tipalti means "We handled it," a mission our customers know we deliver consistently.
Around personal growth and wellness, Tipalti offers competitive benefits, a flexible workplace, career coaching, and an environment where you can thrive and be an impact player! Our culture ensures everyone checks their egos at the door and stands ready to reach success together. We also dedicate ourselves to diversity and equal opportunity for all.
Job Candidate Privacy Notice | Tipalti
www.tipalti.com/privacy/job-candidate-privacy-notice/