Technical Escalation Team Manager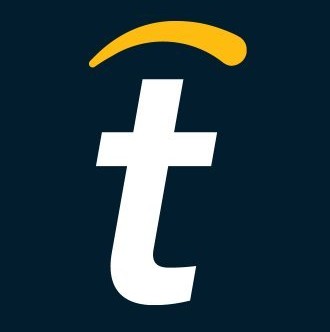 Tipalti
IT
Tbilisi, Georgia
Posted on Wednesday, November 1, 2023
Technical Escalation Team Manager
We are looking for a Technical Escalation Team Manager who wants to step onto a fintech unicorn rocketship. As a TE Team Manager, you will take ownership of technical escalations as part of the R&D teams in Tipalti, and serve as a focal point for all the Operation teams and R&D department.
Who are Tipalti
Tipalti is one of the most exciting fintechs in the world, our Series F funding raising $270 million - valuing us at over $8.3 billion. We are on a journey to transform financial operations for high velocity organizations to rival those of the Fortune 5000.
You will be responsible for:
Take ownership of technical escalations and serve as a focal point for all related teams.
Conduct extensive troubleshooting of backend databases and identify the root cause of data issues.
Provide technical support for integrations and migrations projects, including troubleshooting and resolving complex technical issues.
Investigate and resolve technical issues within the system.
Analyze system logs to identify the root cause of technical issues.
Collaborate with cross-functional teams, including engineering, engineering support, product, and operations teams, to resolve customer problems efficiently.
Resolve technical bugs that were identified as part of the issue investigation.
Produce high-quality code - readable, testable and maintainable.
Develop tools and API to enrich the business capabilities.
Maintain internal documentation and performed knowledge-sharing with team members.
About You
Proven experience as an escalation engineer or software developer (C#, .Net or Java).
Broad experience with OOP
Proven managerial experience
Excellent written and verbal communication skills in English.
Excellent troubleshooting, problem-solving, and analytical skills.
Proven experience with relational databases (SQL server, etc.).
Ability to understand complex flows and work in collaboration with multiple R&D teams.
Multi-tasking, self-learning, highly motivated, and a team player!
As an advantage:
Experience with NoSQL databases (Redis, ElasticSearch, MongoDB) - A big advantage.
Experience with microservices architecture - a big advantage.
Frontend development experience - a big advantage.
Familiarity with API (SOAP, REST, GraphQL), reading XML, and JSON files – an advantage.
Tipalti is posting this job opening for and on behalf of SDS (Cyprus) Limited and/or SDS Tbilisi Limited, LLC (both are hereinafter referred to as "SDS"). Any potential employment and/or consulting arrangements entered into, as it relates to this job opening, will be between you and SDS. Tipalti shall not be held responsible for the information and contents contained in this job posting, or for any issues arising out of or related to this job posting.
Companies like Twitch, Twitter, GoDaddy, and Roblox entrust Tipalti to scale their business rapidly and dramatically reduce finance friction. Headquartered in San Mateo, California, we're a well-funded startup with a multi-billion dollar valuation.
But beyond the technology and impressive growth, Tipalti is fueled by a commitment to our customers. We work hard for our 98% customer retention rate built on trust and reliability. Tipalti means "We handled it," a mission our customers know we deliver consistently.
Around personal growth and wellness, Tipalti offers competitive benefits, a flexible workplace, career coaching, and an environment where you can thrive and be an impact player! Our culture ensures everyone checks their egos at the door and stands ready to reach success together. We also dedicate ourselves to diversity and equal opportunity for all.
Job Candidate Privacy Notice | Tipalti
www.tipalti.com/privacy/job-candidate-privacy-notice/