Technical Customer Support Team Lead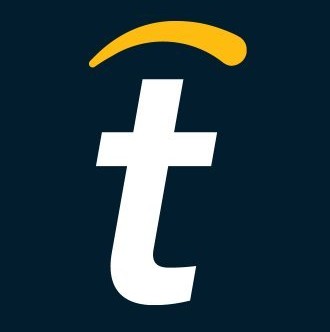 Tipalti
IT, Customer Service
Plano, TX, USA
Posted on Friday, November 3, 2023
We have a lot to be proud of at Tipalti. We are a company that has redefined the way businesses manage their financial operations. In a world where financial complexity is increasing at an unprecedented rate, Tipalti offers a beacon of simplicity and efficiency. As a leader in the FinTech industry we are not just a company; we are a catalyst for change in the financial landscape, and a place where individuals can truly thrive in their careers.
At Tipalti our teams are given the freedom to dream, experiment and create solutions that make a real impact on the financial world. We bring together talented, dedicated, and knowledgeable colleagues from diverse backgrounds to deliver top-notch client service in a highly collaborative work environment. Tipalti's culture fosters teamwork, open communication, and the exchange of diverse perspectives. We value everyone's unique talents and encourage a spirit of inclusivity and provide our employees with continuous learning opportunities, mentorship programs and a clear path for career advancement. Being a part of Tipalti means you aren't just working for a company; you are a part of a community of innovators, dreamers, and change-makers. The future of finance is bright, and the opportunities are limitless. Together, we can redefine the financial world.
Position Summary
The Customer Support Team Lead supervises assigned Customer Support team, responds to the most complex escalated customer issues, and collaborates with leadership on department initiatives.
This role is a hybrid position and requires you to be in the office Monday, Tuesday, and Thursday.
Responsibilities
Provide supervision, coaching and training/professional development to assigned team.
Collaborate with teams across Customer Success, Product and Engineering on customer trends and product feedback.
Own team KPIs and be accountable for team results, progress on goals.
Respond to most complex escalated issues, categorized as Sev2/Red.
Oversee and collaborate on Support team projects and initiatives.
Maintain up-to-date knowledge on product updates and the product roadmap.
Oversee the development and maintenance of department documentation and training materials.
Collaborates with leadership on department initiatives.
Qualifications
What you've learned:

Undergraduate degree in a business-related field, or equivalent experience

Your background includes:

5+ years of providing hands-on technical support.
2+ years providing training, mentorship and coaching to others.
Experience in a SaaS and/or Fintech environment preferred.
Experience in a project management role is helpful.

Your skills include:

Excellent written and verbal communication skills in English. Depending on the geographic location and business needs, may also require proficiency in the official language of the country or province.
Ability to work in a fast-paced environment, managing multiple priorities with detail and accuracy.
Excellent problem-identification and problem-solving skills.
Extensive experience working with ticketing systems (e.g., Zendesk) and/or CRM systems (e.g., Salesforce).
Extensive experience with payment systems.
Experience with reading and understanding HTML code and performing advanced debugging.
Unique aspects of this role
Travel: Minimal overnight travel (up to 5%)
Schedule:

Normal workweek business hours within geographic location and time zone.
May require flexibility to coordinate schedules across time zones with internal teams and external customers and contacts.

Physical aspects:

Position is a hybrid in-office/remote role with Mondays, Tuesdays and Thursdays required
Prolonged sitting and/or standing at workstation
Prolonged computer and/or telephone usage
Ability to hear, understand and distinguish speech and other sounds
Visual acuity at close ranges.
What we have to offer:
Competitive salary plus company shares.
Matching 401(K)
Extended benefits, Employee Assistance Program, life insurance, AD&D, LTD.
3 weeks of paid vacation.
Lunch program for days you are in the office.
We get together often for company-wide social events.
Cell phone stipend.
Internet stipend.
Please include a resume in your application. Thank you for your interest in this position. We are an inclusive, equal opportunity employer. For more information about this and other roles Tipalti has to offer check out our careers page: https://tipalti.com/careers/#jobs
#LI-OK1 #Hybrid
Companies like Twitch, Twitter, GoDaddy, and Roblox entrust Tipalti to scale their business rapidly and dramatically reduce finance friction. Headquartered in San Mateo, California, we're a well-funded startup with a multi-billion dollar valuation.
But beyond the technology and impressive growth, Tipalti is fueled by a commitment to our customers. We work hard for our 98% customer retention rate built on trust and reliability. Tipalti means "We handled it," a mission our customers know we deliver consistently.
Around personal growth and wellness, Tipalti offers competitive benefits, a flexible workplace, career coaching, and an environment where you can thrive and be an impact player! Our culture ensures everyone checks their egos at the door and stands ready to reach success together. We also dedicate ourselves to diversity and equal opportunity for all.
Job Candidate Privacy Notice | Tipalti
www.tipalti.com/privacy/job-candidate-privacy-notice/