QA Automation Engineer, Platforms team (JS,Selenium)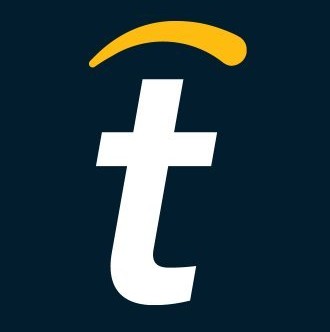 Tipalti
Software Engineering, Quality Assurance
Tbilisi, Georgia
Posted on Friday, November 3, 2023
QA Automation Engineer, Platforms team (JS,Selenium)
We are looking for a talented Full stack QA Automation Engineer to step onto a fintech unicorn rocketship!
The Tipalti Platform team is dedicated to crafting innovative solutions that empower the entire life cycle of our payers. From seamless onboarding experiences to dynamic configuration and ongoing maintenance, all the way to robust risk management.
Joining the Tipalti Platform team provides a unique opportunity to contribute to Tipalti's ongoing success and growth, working in close partnership with talented engineers, product managers, and analysts.
As a member of the Platform group, you will have the opportunity to contribute to the core of Tipalti's code-base, with a wide influence across Tipalti's domains and work with cross functional teams across the organization. You will drive the development of scalable, robust, and high-performance solutions that elevate user experiences and advance Tipalti's position as an industry leader.
Who are Tipalti
Tipalti is one of the most exciting fintechs in the world, our Series F funding raising $270 million - valuing us at over $8.3 billion. We are on a journey to transform financial operations for high velocity organizations to rival those of the Fortune 5000.
You will be responsible for:
Design and implement methodologies for back end & front end testing.
Partake in the overall detailed design and planning activities focusing on quality assurance aspects.
Create functional and performance test plans.
Provide manual test efforts where automation is not currently feasible.
Partake in troubleshooting problems within engineering and production tiers.
About You
Proven QA experience.
Proven experience with automation product QA (JS) – a must.
Experience with WebdriverIO, Playwright, Selenium or similar framework – a must.
SQL knowledge - a must.
Experience with working in Agile Scrum/Kanban methodology.
Excellent documentation and communication skills.
Confidence in learning and adopting new technologies and platforms.
Tipalti is posting this job opening for and on behalf of SDS (Cyprus) Limited and/or SDS Tbilisi Limited, LLC (both are hereinafter referred to as "SDS"). Any potential employment and/or consulting arrangements entered into, as it relates to this job opening, will be between you and SDS. Tipalti shall not be held responsible for the information and contents contained in this job posting, or for any issues arising out of or related to this job posting.
Companies like Twitch, Twitter, GoDaddy, and Roblox entrust Tipalti to scale their business rapidly and dramatically reduce finance friction. Headquartered in San Mateo, California, we're a well-funded startup with a multi-billion dollar valuation.
But beyond the technology and impressive growth, Tipalti is fueled by a commitment to our customers. We work hard for our 98% customer retention rate built on trust and reliability. Tipalti means "We handled it," a mission our customers know we deliver consistently.
Around personal growth and wellness, Tipalti offers competitive benefits, a flexible workplace, career coaching, and an environment where you can thrive and be an impact player! Our culture ensures everyone checks their egos at the door and stands ready to reach success together. We also dedicate ourselves to diversity and equal opportunity for all.
Job Candidate Privacy Notice | Tipalti
www.tipalti.com/privacy/job-candidate-privacy-notice/