SDR Manager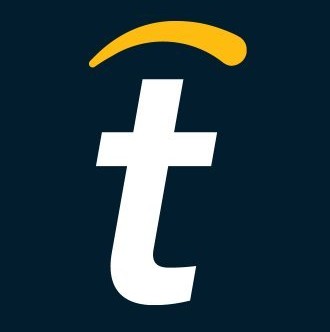 Tipalti
Sales & Business Development
London, UK
Posted on Thursday, November 9, 2023
The successful candidate will be driven, energetic, and passionate about ensuring the qualification and generation of new outbound opportunities that will drive the company's high growth numbers. This person will be a pro at outbound prospecting and have a passion for developing qualified opportunities with our targeted accounts through strategy, thought leadership and partnering with sales.
Responsibilities
Manage, develop, and coach a team of outbound sales development representatives.
Hire, onboard and manage sales development representatives to become experts at opening doors and uncovering opportunities for the sales team.
Provide day to day coaching & professional development, including team meetings, weekly 1:1 meetings, and call coaching sessions.
Track and communicate weekly goals to the team to drive consistent performance week over week.
Ensure the sales development team is meeting, daily, weekly, monthly and quarterly pipeline goals.
Establish best practices, tools and processes for outbound prospecting.
Demonstrate thorough knowledge of Tipalti's product line and value proposition.
Demonstrate clear understanding of Tipalti's sales process and product and service value propositions.
Partner with the field sales force to implement sales and pipeline building strategies across the entire team.
Manage all applicable sales tools.
Provide accurate forecasts to the sales organization and executive management team.
Requirements
Consistent track record for running a metric driven business with proven results.
Inside sales software experience or equivalent management experience.
Excellent leader and coach. Ability to hire, train, motivate, and lead day to day results of your team.
Proven Track Record with managing highly effective sales professionals.
Highly motivated professional with excellent interpersonal skills.
High level of energy, drive, enthusiasm, initiative, commitment and professionalism.
Self-starter with solid organizational and planning skills.
Working knowledge of Salesforce required.
Companies like Twitch, Twitter, GoDaddy, and Roblox entrust Tipalti to scale their business rapidly and dramatically reduce finance friction. Headquartered in San Mateo, California, we're a well-funded startup with a multi-billion dollar valuation.
But beyond the technology and impressive growth, Tipalti is fueled by a commitment to our customers. We work hard for our 98% customer retention rate built on trust and reliability. Tipalti means "We handled it," a mission our customers know we deliver consistently.
Around personal growth and wellness, Tipalti offers competitive benefits, a flexible workplace, career coaching, and an environment where you can thrive and be an impact player! Our culture ensures everyone checks their egos at the door and stands ready to reach success together. We also dedicate ourselves to diversity and equal opportunity for all.
Job Candidate Privacy Notice | Tipalti
www.tipalti.com/privacy/job-candidate-privacy-notice/