Strategic Account Manager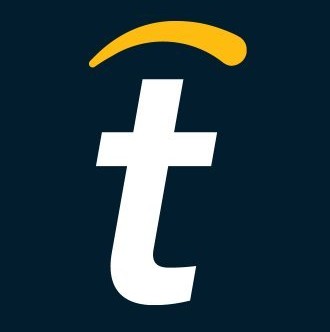 Tipalti
Sales & Business Development
London, UK
Posted on Friday, November 10, 2023
We are looking for a Strategic Sales Account Manager to further develop our relationships with existing customers, partners, and resellers. The Strategic Sales Account Manager will focus on prospecting into our existing customer base and some Net New to uncover pipeline, drive sales cycles and close business. The Strategic Sales Account Manager will develop, own and execute against account success plans. They will work closely with internal teams such as Solution Consultants, Customer Success, Implementation, Operations, Product to help ensure overall expansion.
Examples of Areas of Focus:
Customers that have a significant expansion opportunity which requires additional sales cycles. This opportunity can be evident at the time of the original sale (we only get a small portion of the potential business) or a compelling/business event happens for which expansion is possible..
This role would work hand in hand with the CSM for these partnerships Working ~100 or more customer accounts.
Building C level relationships, understanding and aligning on their business goals, and ensuring they get maximum value across all of Tipalti services.
Responsibilities:
Execution: Strategic account planning and execution skills that lead to consistent quota attainment, pipeline generation, and forecast accuracy.
Product / Applied Knowledge: Tech Savvy, proficient using SaaS applications and translating technical features into business concepts. Utilize deep understanding and knowledge of the Tipalti products, and Finance (AP/GPP) industry trends
Strong sales acumen: skillful prospecting, negotiating and closing, based on Tipalti Sales playbook.
Professional presence and confident, articulate communication skills – ability to initiate and direct discussions with Executive-level decision makers
Problem solving capabilities, highly organized, and detail-oriented, strong time-management skills
Proactive, self-starting individual who can identify opportunities and run with it.
System and Data Driven: Accurately maintain account and opportunity information within our internal CRM systems. Able to effectively leverage systems and tools to engage with customers, manage pipeline, track deal progress, etc and use data to inform and enable effective decisions
Accountability, "GSD": Highly motivated, goal-oriented, and competitive. Persistence and tenacity is key for success in this role
Customer Focus: Maniacal focus on Customer Success and Expansion, delivering impactful business benefits
Flexibility and Adaptability – things move fast around here!
Team Player - Collaborative, holds themselves and others accountable.
Requirements:
Minimum 3+ years of experience in Software/SaaS or Financial Tech sales with a successful track record of consistent quota achievement
Strong prospecting track record to penetrate accounts
Previous experience selling to C Suite - Emerging Technologies, Digital Economy and Global Organizations strongly preferred
Demonstrated ability to sell large scale solutions and achieve sales revenue targets through increased adoption and expanded use of technology in existing customer base
Skilled at fostering and leveraging strong working relationships with cross-functional teams to develop and execute customer success strategies
Driven to achieve aggressive goals combined with equal passion for customer success
Ability to travel up to 10% to nurture relationships with customers in territory
Companies like Twitch, Twitter, GoDaddy, and Roblox entrust Tipalti to scale their business rapidly and dramatically reduce finance friction. Headquartered in San Mateo, California, we're a well-funded startup with a multi-billion dollar valuation.
But beyond the technology and impressive growth, Tipalti is fueled by a commitment to our customers. We work hard for our 98% customer retention rate built on trust and reliability. Tipalti means "We handled it," a mission our customers know we deliver consistently.
Around personal growth and wellness, Tipalti offers competitive benefits, a flexible workplace, career coaching, and an environment where you can thrive and be an impact player! Our culture ensures everyone checks their egos at the door and stands ready to reach success together. We also dedicate ourselves to diversity and equal opportunity for all.
Job Candidate Privacy Notice | Tipalti
www.tipalti.com/privacy/job-candidate-privacy-notice/