People Operations Analyst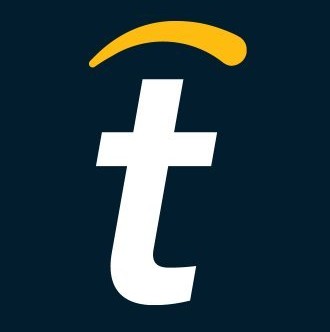 Tipalti
IT, People & HR, Operations
Tbilisi, Georgia
Posted on Monday, November 13, 2023
People Operations Analyst
We are looking for a talented People Operations Analyst with a strong background in HR analytics to become an integral part of Tipalti's global People Operations team!
The ideal candidate will utilize their expertise in data analysis to develop in-depth reports, templates, dashboards, scorecards, and metrics specifically designed for HR Management purposes. This role requires a deep understanding of HR systems, proficiency in interpreting HR policies, and the ability to navigate a variety of bespoke systems for data analysis in the HR domain.
Who are Tipalti
Tipalti is one of the most exciting fintechs in the world, our Series F funding raising $270 million - valuing us at over $8.3 billion. We are on a journey to transform financial operations for high velocity organizations to rival those of the Fortune 5000.
You will be responsible for:
Develop and deliver the monthly HR Management Information report using a range of bespoke systems.
Generate bespoke data analysis, insights, and implement measurement and tracking methodologies for HR deliverables.
Define reporting structures relating to employee data and statistics, responding effectively to stakeholder inquiries and ensuring timely delivery.
Map, document, and maintain a comprehensive library of HR processes/policies related to People operations.
Participate in both local and global People projects.
About You
Proven experience with People Operations Analyst or similar role.
Proven experience of People Systems and/or HRIS.
Proficiency in analytical tools such as Excel, Power BI, Tableau, or other data visualization software.
Excellent communication skills in English – written and oral.
Undergraduate degree in Human Resources, or equivalent experience.
Tipalti is posting this job opening for and on behalf of SDS (Cyprus) Limited and/or SDS Tbilisi Limited, LLC (both are hereinafter referred to as "SDS"). Any potential employment and/or consulting arrangements entered into, as it relates to this job opening, will be between you and SDS. Tipalti shall not be held responsible for the information and contents contained in this job posting, or for any issues arising out of or related to this job posting.
Companies like Twitch, Twitter, GoDaddy, and Roblox entrust Tipalti to scale their business rapidly and dramatically reduce finance friction. Headquartered in San Mateo, California, we're a well-funded startup with a multi-billion dollar valuation.
But beyond the technology and impressive growth, Tipalti is fueled by a commitment to our customers. We work hard for our 98% customer retention rate built on trust and reliability. Tipalti means "We handled it," a mission our customers know we deliver consistently.
Around personal growth and wellness, Tipalti offers competitive benefits, a flexible workplace, career coaching, and an environment where you can thrive and be an impact player! Our culture ensures everyone checks their egos at the door and stands ready to reach success together. We also dedicate ourselves to diversity and equal opportunity for all.
Job Candidate Privacy Notice | Tipalti
www.tipalti.com/privacy/job-candidate-privacy-notice/