SRE Software Engineer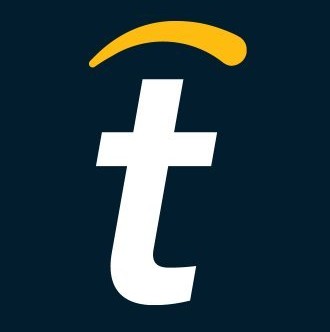 Tipalti
Software Engineering
Tbilisi, Georgia
Posted on Monday, November 13, 2023
SRE Full Stack Developer
We're seeking a talented SRE Full Stack Developer to be a part of Tipalti fintech unicorn rocketship and keep the system running reliably and stable, by managing auto healing, giving on call support, developing monitoring tooling, and helping developers keep best practices monitoring their services.
Who are Tipalti
Tipalti is one of the most exciting fintechs in the world, our Series F funding raising $270 million - valuing us at over $8.3 billion. We are on a journey to transform financial operations for high velocity organizations to rival those of the Fortune 5000.
You will be responsible for:
Co-own critical production service designs to ensure a high bar of reliability is achievable and measurable.
Drive reliability and observability improvements in the services within the engineering verticals.
Help Tipalti teams make informed decisions on where reliability challenges may exist and help design and build solutions to improve them.
Build and improve internal tools and automation software to make maintaining production services easier and safer.
Lead reliability-focused practices such as Failure Analysis, Load and Capacity Planning, Service Reviews, Architecture Designs, Incident Postmortems, and others.
Build a new SRE dashboard with KPI to measure Tipalti application reliability.
Define (from design to implementation details) necessary auto healing systems.
Point of contact for production application issues, working closely with engineering leadership.
About You
Experience in software development
Software engineering experience: Vue JS + Java/C#/Python/JS
Development operations experience
Experience with cloud technologies (AWS, K8S, Azure, Compute/Containers, Storage, etc)
Microservice architecture and application design experience
Distributed monitoring experience: logging, metrics, tracing, etc
Strong knowledge in software development methodologies and passion for creating high-standard tools for infrastructure-as-code
Strong verbal and written communication skills in English
As an advantage:
Technical writing, documentation, and communication skills
High-traffic web-based service experience
Additional languages: Go, Java, Python
BS/MS in Computer Science or equivalent industry experience
Previous experience working as an SRE
Tipalti is posting this job opening for and on behalf of SDS (Cyprus) Limited and/or SDS Tbilisi Limited, LLC (both are hereinafter referred to as "SDS"). Any potential employment and/or consulting arrangements entered into, as it relates to this job opening, will be between you and SDS. Tipalti shall not be held responsible for the information and contents contained in this job posting, or for any issues arising out of or related to this job posting.
Companies like Twitch, Twitter, GoDaddy, and Roblox entrust Tipalti to scale their business rapidly and dramatically reduce finance friction. Headquartered in San Mateo, California, we're a well-funded startup with a multi-billion dollar valuation.
But beyond the technology and impressive growth, Tipalti is fueled by a commitment to our customers. We work hard for our 98% customer retention rate built on trust and reliability. Tipalti means "We handled it," a mission our customers know we deliver consistently.
Around personal growth and wellness, Tipalti offers competitive benefits, a flexible workplace, career coaching, and an environment where you can thrive and be an impact player! Our culture ensures everyone checks their egos at the door and stands ready to reach success together. We also dedicate ourselves to diversity and equal opportunity for all.
Job Candidate Privacy Notice | Tipalti
www.tipalti.com/privacy/job-candidate-privacy-notice/