Senior Manager, Customer Success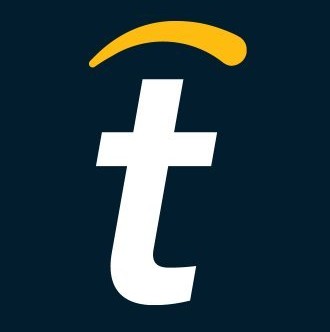 Tipalti
Customer Service, Sales & Business Development
Vancouver, BC, Canada
Posted on Tuesday, November 14, 2023
We have a lot to be proud of at Tipalti. We are a company that has redefined the way businesses manage their financial operations. In a world where financial complexity is increasing at an unprecedented rate, Tipalti offers a beacon of simplicity and efficiency. As a leader in the FinTech industry we are not just a company; we are a catalyst for change in the financial landscape, and a place where individuals can truly thrive in their careers.
At Tipalti our teams are given the freedom to dream, experiment and create solutions that make a real impact on the financial world. We bring together talented, dedicated, and knowledgeable colleagues from diverse backgrounds to deliver top-notch client service in a highly collaborative work environment. Tipalti's culture fosters teamwork, open communication, and the exchange of diverse perspectives. We value everyone's unique talents and encourage a spirit of inclusivity and provide our employees with continuous learning opportunities, mentorship programs and a clear path for career advancement. Being a part of Tipalti means you aren't just working for a company; you are a part of a community of innovators, dreamers, and change-makers. The future of finance is bright, and the opportunities are limitless. Together, we can redefine the financial world.
Position Summary
This is a unique opportunity to join a fast-growing organization and have a hand in expanding the Customer Success (CS) Team footprint. In the Senior Manager, Customer Success role, you will be responsible for growing and managing a team that will own the health, retention, engagement, and adoption of our product with our mid-sized customers. You will work closely with your team to maintain a deep understanding of account-specific requirements, be champions for our clients, and strive to enhance both their experience and success. The Senior Manager is responsible for leading a team, with the ability to drive exceptional customer relationships and build strong teams while also being a master motivator and an exceptional analytical thinker.
This role is a hybrid position and requires you to be in the Vancouver office Monday, Tuesday and Thursday.
Responsibilities
Partner with CS Leadership to define and execute Tipalti's success strategy.
Hire, coach, and mentor a diverse team of talented CSM team to manage the relationships of our customers throughout the customer lifecycle.
Set expectations and goals and manage priorities for your direct reports to contribute to team objectives.
Define processes to plan, prioritize, execute, and measure success for CS initiatives. Prepare weekly, monthly, and quarterly reports, identify trends, make improvements, and encourage praise for meeting goals.
Drive and measure key CS metrics, such as customer sentiment, customer retention rates, upsell/cross-sell opportunities, and develop strategies to improve these metrics.
Manage clients during multiple stages of their product journey including rolling out new features, enhancements, integrations, and from ramping to full adoption.
Track/assess onboarding, ramping, learning, and enablement (e.g., Mock calls, Live Client Calls - provide coaching and feedback).
Collaborate with Sales, Solutions Consultants, Implementation, Support, Product, and Marketing to proactively collect, receive, share, and drive action on feedback received.
Partner with other CS leaders to positively impact productivity, streamline key organizational changes, create leadership alignment, and define and accelerate process improvements to enable vision and success.
Handle customer escalations, providing solution-oriented results to drive customer revenue and use them as coaching opportunities to further develop the team's skillset.
Become an expert in our products/services and stay up-to-date with product enhancements, being a consultant and sharing best practices with customers
Drive brand loyalty, customer satisfaction, and advocacy
Uncover growth opportunities in your portfolio through upsells and cross-sells
Focus on net dollar retention and churn prevention
Qualifications
Bachelor's Degree required.
3+ years of experience in a Manager role in Customer Success and/or Account Management, preferably in the SaaS space.
Prior experience excelling in a fast-paced startup or tech environment.
Strong interpersonal skills and demonstrated ability to communicate, present and influence credibly and effectively at all levels of the organization.
Empathetic, positive attitude with a desire to help our customers reach their goals.
Experience with reporting and analyzing data, as well as delivering action plans against these results.
ERP, accounts payable, and fintech experience is a plus.
Zendesk, Salesforce, and CSM tools (Churnzero, Gainsight, Totango) experience is a plus.
Thorough knowledge of basic accounting procedures and principles. CPA/Accounting experience preferred.
Part-qualified or qualified experience within an accounting practice or commercial accounting department
Relevant accounting certification (part or fully qualified), including but not limited to CPA, ACA, ACCA, or CIMAThorough knowledge of basic accounting procedures and principles
Anticipated base pay rate for this position
$140,000 - $162,000 (CAD)
#LI-JL1
Interested in learning more about us?
Tipalti is the only company handling both global partner payments and accounts payable workflows for high-velocity companies across the entire financial operations cycle: onboarding and managing global suppliers, instituting procurement controls, streamlining invoice processing and approvals, executing payments around the world, and reconciling payables data across a multi-subsidiary finance organization. Tipalti enables companies to scale quickly by making payables strategic with operational, compliance, and financial controls. Through Tipalti, our clients can efficiently and securely pay thousands of partners and suppliers in 196 countries within minutes.
Tipalti is fueled by a commitment to our customers and a desire to build lasting connections. Our client portfolio includes high-velocity businesses such as Amazon Twitch, GoDaddy, Roku, WordPress.com, and ZipRecruiter. We work hard for our 98% customer retention rate which is built on trust, reliability and innovation. Tipalti means we handled it" - a mission to which we are constantly committed.
Job Candidate Privacy Notice | Tipalti
www.tipalti.com/privacy/job-candidate-privacy-notice/