Partner Manager, Digital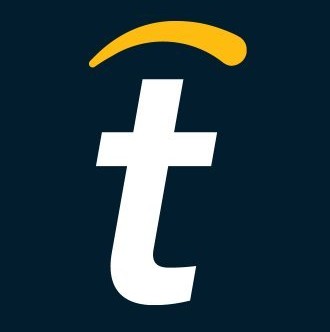 Tipalti
Amsterdam, Netherlands
Posted on Wednesday, November 15, 2023
Tipalti's success as a world leader in Payables Automation has been built on our world-class Partner Ecosystem. We are looking for an experienced Alliance & Business Development professional to join the already successful EMEA Alliances team and actively contribute to this program's growth.
As a Partner Manager based in our Amsterdam office you will focus on our Digital & Tech Partner Ecosystem within the EU and steer Tipalti's activity within this exciting high growth segment. You will be in tune with the key use cases for Tipalti's Masspayments product within Affiliate & Ad Network, Influencer Management & Performance Marketing Platforms, Royalties and E-learning industries. You will create value by partnering with Consultants, ISVs, Advisors & Investors that serve the target industries to create new business opportunities for Tipalti.
We are looking for an experienced partnership builder who can effectively position Tipalti's cutting edge technology to generate new business opportunities which move the needle and contribute to Tipalti's high growth success in Europe. Your digital industry knowledge and professional network will enable you to build a strong pipeline of standalone referrals and pave the way for embedding Tipalti technology into Partner platforms and workflows.
Responsibilities
Spearhead the delivery of the Global Tipalti Alliances strategy within the EU region and own the necessary localisations required to make it a success
Source and manage sustainable new Partner relationships targeting the Ad Tech, Creator, Sharing and Gig economies including Ad & Affiliate Networks, Online Marketplaces, Performance Marketing, Influencer/Freelancer Management, Royalty Tracking, Multi Channel Networks, E-learning & Translation economies
Identify and produce high-quality new business opportunities for the sales team through a program of activities and engagements including Partner sales team enablement training/coaching, marketing campaigns, exhibitions & Partner events
Collaborate with Marketing, Integration Sales, Operations, Product, Legal and Compliance teams to support these opportunities to fruition and be accountable for the revenue generated from them
Requirements
5+ Years in SaaS/Technologies within Business Development or Alliances roles
Business Development mindset with a track record of achieving individual opportunities and bookings targets
Demonstrable experience in scaling and growing a new and existing partnership ecosystems by developing, negotiating and closing Partner deals
Familiarity with the target digital industries and Partner verticals and understanding of how payables journeys impacts digital industry growth
Flexibility for occasional travel across the EMEA region as per business needs
Comfortable sharing ideas, trying new approaches and is focused on achieving team and company short and long term goals
Strong ability to drive execution of strategic initiatives and tactics with solid attention to detail
Ability to sell people and Partners on the vision and mission of Tipalti and of our Partner program
Assertive, passionate, persuasive, positive, consultative, loves to compete and win
Interested in learning more about us?
Tipalti is the only company handling both global partner payments and accounts payable workflows for high-velocity companies across the entire financial operations cycle: onboarding and managing global suppliers, instituting procurement controls, streamlining invoice processing and approvals, executing payments around the world, and reconciling payables data across a multi-subsidiary finance organization. Tipalti enables companies to scale quickly by making payables strategic with operational, compliance, and financial controls. Through Tipalti, our clients can efficiently and securely pay thousands of partners and suppliers in 196 countries within minutes.
Tipalti is fueled by a commitment to our customers and a desire to build lasting connections. Our client portfolio includes high-velocity businesses such as Amazon Twitch, GoDaddy, Roku, WordPress.com, and ZipRecruiter. We work hard for our 98% customer retention rate which is built on trust, reliability and innovation. Tipalti means we handled it" - a mission to which we are constantly committed.
Job Candidate Privacy Notice | Tipalti
www.tipalti.com/privacy/job-candidate-privacy-notice/