Software Engineer (GPP Product)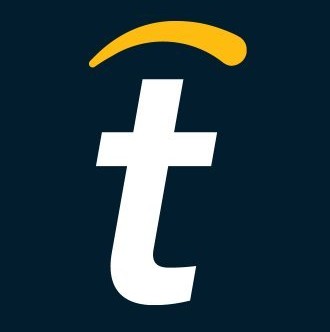 Tipalti
Software Engineering, Product
Tbilisi, Georgia
Posted on Wednesday, November 15, 2023
Software Engineer (GPP Product)
We are looking for a talented Middle Full Stack Developer to step onto a fintech unicorn rocketship!
Who are Tipalti
Tipalti is one of the most exciting fintechs in the world, our Series F funding raising $270 million - valuing us at over $8.3 billion. We are on a journey to transform financial operations for high velocity organizations to rival those of the Fortune 5000.
You will be responsible for:
You will be building new features in our core product, creating true impact and owning your team's deliverables from planning stages to production.
Define, code, test, improve and maintain complex services to power completely new functionalities to help our customers.
Build reliable, well-designed and well-tested systems.
Collaborate with fellow engineers and other functions in person and remotely.
Our key strength is our people - you will bring your passion and enthusiasm to create an inclusive, collaborative, fun culture and help the team grow being a part of it.
Our team regularly refines our methods of work, tools, and technologies. We value independence, natural curiosity, ownership, and the desire for constant improvement.
About You
2+ years in a software development role
Experience with a major web development stack: C#/Java, Vue/Angular/React/.
Strong verbal and written communication skills in English - a must
Experience in breaking a monolith into microservices, .net framework, .net core - a major advantage
Experience working in agile methodology (scrum/kanban)
Experience with microservices architectures and message broker tools - a major advantage
Strong knowledge in software design and passion for creating high-standard code
Being able to communicate excellently with peers and colleagues
Articulate very well and being able to explain complex things in a simple way.
Pleasant to work and talk with.
Tipalti is posting this job opening for and on behalf of SDS (Cyprus) Limited and/or SDS Tbilisi Limited, LLC (both are hereinafter referred to as "SDS"). Any potential employment and/or consulting arrangements entered into, as it relates to this job opening, will be between you and SDS. Tipalti shall not be held responsible for the information and contents contained in this job posting, or for any issues arising out of or related to this job posting.
Interested in learning more about us?
Tipalti is the only company handling both global partner payments and accounts payable workflows for high-velocity companies across the entire financial operations cycle: onboarding and managing global suppliers, instituting procurement controls, streamlining invoice processing and approvals, executing payments around the world, and reconciling payables data across a multi-subsidiary finance organization. Tipalti enables companies to scale quickly by making payables strategic with operational, compliance, and financial controls. Through Tipalti, our clients can efficiently and securely pay thousands of partners and suppliers in 196 countries within minutes.
Tipalti is fueled by a commitment to our customers and a desire to build lasting connections. Our client portfolio includes high-velocity businesses such as Amazon Twitch, GoDaddy, Roku, WordPress.com, and ZipRecruiter. We work hard for our 98% customer retention rate which is built on trust, reliability and innovation. Tipalti means we handled it" - a mission to which we are constantly committed.
Job Candidate Privacy Notice | Tipalti
www.tipalti.com/privacy/job-candidate-privacy-notice/