UX Designer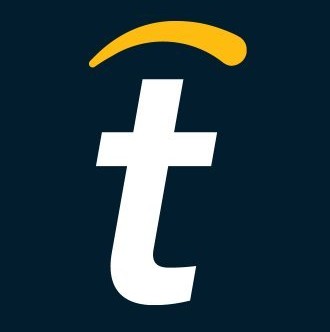 Tipalti
Design
Tel Aviv District, Israel
Posted on Saturday, November 18, 2023
UX Designer
We're hiring a UX Designer to join our growing team of UX Design experts!
Joining the UX team means thriving on solving hard problems. We foster a culture of design by inviting cross-functional teams into our process to understand our users' pain points, generate different solutions, and test our ideas.
The ideal candidate has a creative mindset, a strong understanding of user-centric design principles and a knack for translating complex ideas into intuitive and delightful user experiences. As a UX Designer, you will play a significant role in shaping the landscape of our products, ensuring they resonate seamlessly with our user's needs. If you're ready to champion usability while collaborating with cross-functional teams, then we're excited to learn more about you and how your expertise can drive our user experience forward.
Why join Tipalti?
Tipalti is one of the world's fastest-growing fintech companies. We free finance professionals to lead by modernizing the entire payables operation. We are a well-funded, late-stage start-up backed by high-profile investors. Our 2021 Series F funding round raised $270 million, valuing us at over $8.3 billion. With total funding of just over $550 million, and with more than 3000 global customers, Tipalti is one of the most valuable private fintech companies in the world.
At Tipalti, we pride ourselves on our collaborative culture, the quality of our product and the capabilities of our people. Tipaltians are passionate about the work they do, and keen to get the job done. Tipalti offers competitive benefits, a flexible workplace, career coaching, and an environment where diverse individuals can thrive and make an impact. Our culture ensures everyone checks their egos at the door and stands ready to reach for success together.
In this role, you will be responsible for:
Create and improve UX processes and funnels from ideation through usability testing, iteration, research, interviews, surveys.
Understand customers' pain points and needs by user research, then develop the right UX solutions.
Translate the information into sitemaps, wireframes, and prototypes. Creating end-to-end detailed wireframes deliverables including.
Collaborate daily with the Design team, Product Managers and Software Engineers to define, and deliver extraordinary products.
Conduct a full UX cycle from a Product Manager's brief - collecting inspiration, personas and research.
Coordinate and facilitate usability tests, analytics and other target user research with project partners to validate existing and future feature design.
About you
3+ years experience as a UX Designer designing complex B2B systems and creating user experiences for web and mobile platforms - Must
Experience working in an end-to-end UX process from ideation, wireframing and prototyping based on data, user testing and customer feedback.
Be a problem solver and present alternatives - the ability to understand and distill complex problems into elegant, informed solutions.
Understand the User Centered Design methodology and create workflows, processes, interactions flows and prototypes.
Advanced proficiency of spoken and written English.
Excellent communication and organizational skills and ability to work in close collaboration with other team members.
***Portfolio required***
#LI-TH1
Interested in learning more about us?
Tipalti is the only company handling both global partner payments and accounts payable workflows for high-velocity companies across the entire financial operations cycle: onboarding and managing global suppliers, instituting procurement controls, streamlining invoice processing and approvals, executing payments around the world, and reconciling payables data across a multi-subsidiary finance organization. Tipalti enables companies to scale quickly by making payables strategic with operational, compliance, and financial controls. Through Tipalti, our clients can efficiently and securely pay thousands of partners and suppliers in 196 countries within minutes.
Tipalti is fueled by a commitment to our customers and a desire to build lasting connections. Our client portfolio includes high-velocity businesses such as Amazon Twitch, GoDaddy, Roku, WordPress.com, and ZipRecruiter. We work hard for our 98% customer retention rate which is built on trust, reliability and innovation. Tipalti means we handled it" - a mission to which we are constantly committed.
Job Candidate Privacy Notice | Tipalti
www.tipalti.com/privacy/job-candidate-privacy-notice/