Director of FP&A - Maternity Leave Replacement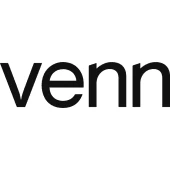 venn
Tel Aviv District, Israel
Posted on Friday, September 15, 2023
Venn is looking for a Director of FP&A for a global, multi location company (IL and across US) ,to join our highly motivated team.
As the Director of FP&A you will be responsible for building and maintaining the business model, supporting fundraising efforts & DD, while maintaining an ongoing BVA discipline across the company.
Analyzing financial results, periodical reporting of expenses and topline results, creating and up-keeping financial models, bringing insights to the organization, integrating peers and relevant focal points for reaching desired financial targets, as well as ad-hoc analysis supporting business decision making, and analytics for top management.
Lead financial planning processes in Venn, including: budget planning, forecasting, and multiyear-planning
Create and maintain the ever evolving business plan of the company, including UE, forecasting and target settings
Contribute to an evolving strategic plan and drive alignment through data and storytelling ● Support and lead due diligence process for investment round
Responsible for all variance analysis and reporting on a monthly basis. Provide operational analysis to help drive the business forward.
Assist in developing metrics to track team-specific and company-wide trends, identify opportunities, provide recommendations, and collaborate across all levels.
Drive best practices in reporting and analysis including KPIs and dashboards.
Act as a trusted business partner to all business units and executive management by providing decision support across the organization. Support implementation of systems and tools for enhancing efficiency of financial reporting and analysis, and identify opportunities to optimize performance.
Prepare relevant Board and C level presentations
Able to transfer a complicated idea/business plan/model in a short, understandable, and simple way
Requirements:
At least 5 years experience as FP&A analyst in SAAS companies with a global high pace environment.
A Bachelor's or master's degree in Finance, Business, Economics, or other relevant fields
Excellent organizational and leadership skills, including strong communication and interpersonal abilities
Experience leading complex workstreams
Highly analytical, process-orientated
Leadership and management background (whether directly or professionally) - An advantage
SQL knowledge – An advantage.
Self-starter with excellent interpersonal communication and problem-solving skills.
Strong analytical skills and ability to independently investigate and explain key variances, trends, and drivers, as well as draw conclusions and determine deficiencies in processes.
Work independently and drive change in a fast-growing and moving environment
Ability to manage and prioritize multiple projects and tasks simultaneously. ● Fluent in English and Hebrew, Spoken/written – Must.
Lead Planning processes in Venn, including, budget planning, forecasting, and multiyear-Planning
Create and maintain the ever evolving business plan of the company, including UE, forecasting and target settings
Contribute to an evolving strategic plan and drive alignment through data and storytelling
Support and lead due diligence process for investment round
Responsible for all variance reporting and analysis on a monthly basis. Providing operational analysis help drive the business forward
Assist in developing metrics to track team-specific and company-wide trends, identify opportunities, provide recommendations, and collaborate across all levels.
Drive best practices in reporting and analysis including KPIs and dashboards.
Act as a trusted business partner to all business units and executive management by providing decision support across the organization. This can include providing financial data, models, and other financial and operational support.
Understand how to operate in Venn's financial systems. Support systems/tools implementation, drive system enhancements and identify opportunities to optimize performance
Prepare relevant board and C level presentations
Able to transfer a complicated idea/business plan/model in a short, understandable, and simple way
Champion data management and data quality across the organization.
Work independently and drive change in a fast-growing and moving environment