Fullstack Team Leader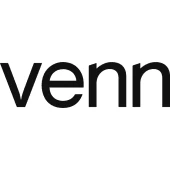 venn
Software Engineering
Tel Aviv District, Israel
Posted on Friday, September 15, 2023
About Venn
Venn is on a mission to help people everywhere feel a sense of belonging in their homes and neighborhoods. We build world-class technology platforms, physical and virtual spaces, and local programming and expertise that combine into our seamless "Neighborhood as a Service" offering. We've spent the past five years developing our model for maximum impact, and now we're scaling globally.
The Engineering Team- Venn's software engineers develop the tech products that power Venn's Neighborhood Engagement Platform. The products range from mobile apps, management tools for landlords, smart home solutions, marketplaces and more.
The Technology- Our solution is built on top of cutting-edge technologies. We run everything on AWS and are mostly serverless. The server-side language of choice is Typescript on Node.js, and Federated GraphQL is our API layer. On the client-side we use React, React-Native and Remix(!!). We are big fans of automating everything and doing as little manual labor! CI/CD processes are running on CircleCI, we deploy infrastructure-as-code, and since we don't have legacy code (well, almost...).
A partial list of the technologies & services we are using includes: AWS lambda, ECS, API Gateway, SNS, SQS, Postgres, Elasticache, GraphQL, Apollo Server, React, Serverless Framework, Terraform, and many more.
Responsibilities:
Provide technical guidance and leadership to a team of fullstack developers.
Collaborate with cross-functional teams to define project requirements, architecture, and technical solutions.
Drive the adoption of best practices, coding standards, and development methodologies.
Stay current with industry trends, emerging technologies, and advancements in software development.
Set clear performance expectations, conduct regular performance reviews, and provide constructive feedback.
Lead the design, development, and implementation of backend services using Node.js, Go & Python.
Oversee the creation of responsive, user-friendly web and mobile applications using React Native for mobile and Remix for web.
Monitor project progress, identify potential roadblocks, and proactively address challenges to ensure on-time and high-quality project delivery
Qualifications:
Proven experience as a Fullstack Developer with hands-on experience in both backend (Node.js, Go) and frontend (React Native, React Remix) technologies.
Strong leadership skills with a minimum of 2 years of experience in team management or technical leadership roles.
Proficiency in integrations development, enabling seamless connectivity between various systems and services.
Proficiency in designing and implementing RESTful APIs, GraphQL APIs, and microservices architecture.Solid understanding of cloud platforms and services, preferably AWS.
Experience with version control systems (e.g., Git) and continuous integration/continuous deployment (CI/CD) pipelines.
Excellent problem-solving abilities, critical thinking, and a proactive attitude.
Strong communication skills, both written and verbal.
Ability to thrive in a fast-paced, collaborative, and agile environment.
If you're an enthusiastic Fullstack Developer with a passion for leadership and a track record of delivering exceptional software solutions, we invite you to apply for this challenging and rewarding role. Join our team and be at the forefront of shaping the technological landscape.