Implementation Manager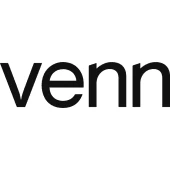 venn
New York, NY, USA
Posted on Friday, September 15, 2023
About Venn
Over the past 30 years, the world has seen a steady rise in feelings of isolation. At the same time, it's become easier to connect with strangers around the world than neighbors around the corner. At Venn, we're building a platform dedicated to driving real-world connections between people in their neighborhoods. Our mission is to help people create a sense of Belonging in their homes and neighborhoods.
A great resident experience needs more than digital rent payment and maintenance requests. It needs a personalized, community-focused renter journey from move-in to renewal, and everything in between. Venn's platform provides a Resident-facing app that combines better property management features like single-tap rent payment and real-time maintenance requests with meaningful ways to connect with neighbors and the neighborhood; an Experience Hub enabling property managers a single view of all resident behaviors with insights on personalized actions that can promote retention and renewal; and our Venn Experts Team, the human face of our platform, trained experts that work closely with property management teams to transform the living experience and the business through real connections.
JOB DESCRIPTION
At Venn, our Implementation Managers lead, facilitate and motivate at every stage in the implementation process, from tech-stack through delivery. We value people who have a passion for creative problem solving, like tackling complex issues, enjoy working in an agile environment, and understand that clear communication is essential. Together we create solutions that put users at the center of the experience.
The Implementation Manager oversees the implementation process from the beginning until the end, collaborating with all departments to successfully launch a new account. We set the groundworks, provide the tools and work collaboratively with the Customer Success team and others to launch the Venn platform with new customers. This includes resourcing a team, setting timelines, managing various approvals (stakeholders, legal, executives, as needed), and all other steps from project budget submission, logistics, and execution until handover to the Customer Success team.
The responsibilities described below represent those the person in this role would be performing, but should not be considered an exhaustive list - this position is highly flexible in its focus areas!
ROLES AND RESPONSIBILITIES:
Lead and execute day-to-day implementation activities to ensure seamless execution and workflow management for cross-functional projects.
Hold teams accountable for delivering on project plans, and remove roadblocks that interfere with project success.
Manage communications, Monday boards, daily status reports, and meeting notes
Work with other teams such as product, development, and customer success to clarify the scope and resourcing needed for projects.
Lead weekly implementation team meetings, ensuring the team is on track for daily/weekly deliverables.
Lead client facing meetings and training sessions
Develop and maintain project schedules that define resources, activities, and deliverables.
Track Budget, timelines, and tasks.
QUALIFICATIONS:
Minimum 3-5 years experience implementing SaaS products
Prop-tech/real estate technology experience and startup experience preferred
Proven success delivering projects on time and within budget
Experience communicating with clients and stakeholders
SKILLS AND REQUIREMENTS:
Organized project manager with ability to handle multiple projects at a time with a sense of urgency
Collaborative team-player with ability to drive progress and influence cross-functional teams
Ability to interface with customers and participate in the Venn - customer relationship
Creative problem-solver
Proficiency with Google Suite collaboration tools.
Experience using project management tracking tools, Monday.com is required
Self-motivated, disciplined go-getter
Expert verbal and written communication

Be an advocate for open and transparent communication
Build partnerships and strong relationships across departments
Actively contribute to project working sessions
Deliver written and oral communications in an organized and structured manner

~25% travel required
For New York-based candidates, this position has an estimated annual salary range of $70,000 to $80,000, plus benefits and opportunities for equity. Actual compensation packages are based on a wide array of factors unique to each candidate, including but not limited to demonstrated skill set, years and depth of relevant experience, and some role-dependent factors such as certifications. We welcome direct conversations with each candidate about compensation in all of our initial calls.