Senior Product Analyst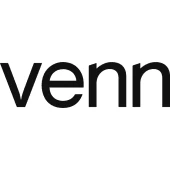 venn
IT, Product
Tel Aviv District, Israel
Posted on Thursday, October 19, 2023
About Venn
At Venn, we are on a mission to create a sense of belonging for everyone in their homes and neighborhoods. As a leading B2B2C SaaS platform, we combine cutting-edge technology and physical spaces to create heartwarming communities. Our clients, multi-family owners and operators, understand the importance of the resident experience for their success, and we work hand in hand with them to revolutionize the residential experience and impact millions of people.
If you are ready to be our neighbor and help us make a difference, join us on this exciting journey!
We are looking for an experienced Senior Product Analyst with a passion for turning data into digestible stories that stakeholders of all levels can understand and utilize.
We need someone who is curious and proactive about finding impactful insights.
Role Overview
As a Senior Product Analyst, you will lead all data-related activities within our core product (B2B2C).
You will collaborate with multiple business units to identify key metrics and objectives and develop insightful reports and analyses to drive informed product decisions, unlocking the full potential of our data assets.
Reporting directly to the VP of Product, you will play a critical role in shaping our data roadmap, ensuring data quality and integrity, and driving data-driven decision-making across the organization.
This is a unique opportunity, as you will be our first product analyst with a huge impact on Venn's data strategy and business growth.
Responsibilities
Work closely with product managers, engineers, and business stakeholders to identify opportunities for feature improvements and new feature development based on data analysis.
Collaborate with data engineers to ensure the availability of data, optimize data pipelines and storage, and develop data structures.
Effectively communicate findings, insights, and recommendations to stakeholders through clear and concise reports, presentations, and visualizations.
Use exploratory data analysis techniques to identify patterns or trends from multiple data sources.
Create BI dashboards and data visualizations to make informed decisions.
Requirements
3+ years of proven experience in the field of data, preferably in a product-focused environment. B2B experience preferred.
Strong proficiency in data analysis, statistical modeling, and data visualization techniques, with a keen eye for extracting meaningful insights from complex data.
Demonstrated ability to work collaboratively in cross-functional teams, influence stakeholders, and champion data-centric practices.
Ownership of end-to-end analytics projects that solve complex business problems.
You don't stop once you pull the data; you love turning numbers into actionable insights.
Plus: experience with customer-facing data products
And most importantly, you believe in Venn's mission and know how you will contribute to our success.
Join us in our mission to create a sense of belonging for everyone.
Apply now to be a part of our team!