Director, Travel Experience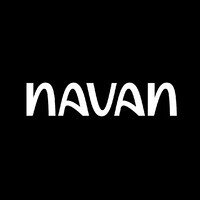 Navan
Sydney, Australia
Posted on Friday, August 4, 2023
The Navan Global Operations and Service (GOpS) Team is seeking a Director to join our growing and ever-evolving team. This person will work at the intersection of business, technology and innovation; they will lead a large team and work closely with the senior leadership within GOps and across Navan to drive strategic, operational, and organizational improvements, such as:
Global Operations and Service strategy, defining and implementing efficient processes and change
Providing insight to the broader org on where we can create a better user experience by being the voice of the customer, across service as well as product and account management.
Being the critical interface for product feedback and provide input towards the right priorities for our R&D teams (product, engineering)
New business customer implementation and transition management.
Establish a world-class agent and customer experience
Manage, hire, coach, train a large team of Senior Managers, Managers, and Agents
Reporting to the Vice President, Global Travel Experience, this leader thrives in a high-growth environment and easily adjusts to rapid changes in people, processes, and product. You are an inspiring leader who is passionate about world-class customer experience, innovation and team success in addition to being very analytical, structured, and detail-oriented with a sharp focus on building scalable operations within complex cross-functional environments.
What You'll Do:
Be the site leader for Sydney as the most senior person there; you'll communicate relevant global business updates, context, and feedback to and from the Sydney team.
Collaborate closely with functional & site leaders globally to ensure service delivery and processes are aligned with business objectives.
Lead and motivate the GOpS team focused on delivering an elevated experience for our customers globally, along with developing measurable talent strategies and programs in consideration of business goals.
Inspire, build and coach a dedicated, high caliber team, being an example of trust and accountability yourself.
Identity and build business cases and implement process improvements supported by data-driven insights. By utilising insights and analysis on this experience, you will drive efficiencies and optimisations that better support our global customers in new and innovative ways.
Own the data, metrics and service model related to anything tied into the support of our customers.
Be an effective and proven partner to both broader support leadership and cross-functional partnerships in setting objectives driving execution and elevating traveler experience.
Challenge the status quo and make recommendations on how to advance the team further.
What We're Looking For:
10+ years of senior management experience in strategic planning and prioritization, program management and customer service in a fast-paced, rapidly changing operations environment
5+ years in of leadership experience leading a service organization in a complex, matrixed environment
A track record of success in nurturing and driving high-performing, ambitious teams through measurable results and deliverables
Ability to easily create and build relationships across varied teams, in varied locations and time zones, both internally and externally, whilst challenging the status quo
Be a great partner. Mentor and foster a collaborative team environment across a wide cross section of internal and external partners
Exceptional communication and interpersonal skills– ability to synthesize complex issues and communicate into simple messages for leadership, peers, customers and global teams
Travel industry background
Creative, solutions-driven person who acts independently whilst keeping your team(s) aligned
Prioritization legend, understand when and how to say no, or later
Demonstrated program and project management skills where project roadmaps, scopes and tough timelines are a core strength